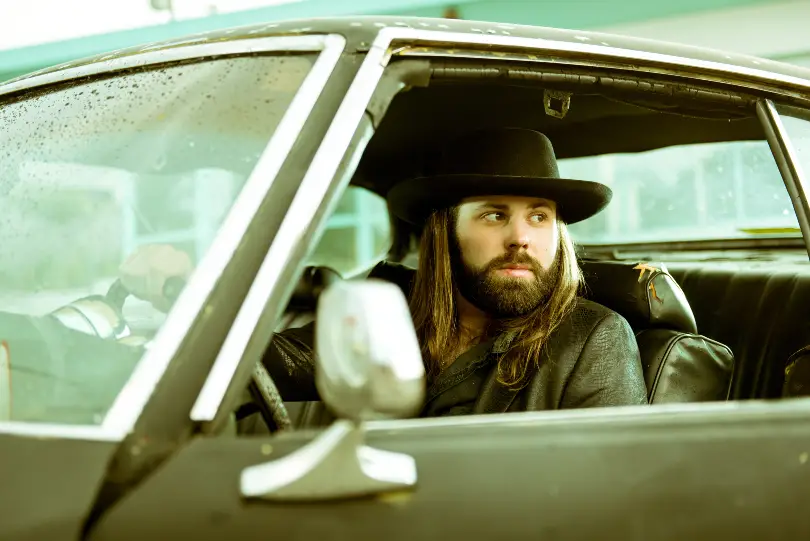 New music is here from CJ Solar! The singer-songwriter released "Coming Around," which Solar wrote with HARDY and Corey Crowder. The song is from his forthcoming The Future's Neon record, out on August 5.
Although HARDY, Crowder and Solar have all had massive hits as songwriters in recent years, Solar reveals "Coming Around" was written before any of them had much success in the music industry.
"I wrote the song with HARDY and Corey Crowder a few years before either Hardy or I had any hits," Solar tells Everything Nash. "HARDY and I had been writing a lot and were trying to get bigger name writer thirds to hop in with us, so we were so stoked to get Corey to join. I remember loving how 'Your memory keeps coming around at the bar or a conversation, now in my car on an FM station' just flowed in a really cool way.
"We also name-dropped 'November Rain' by Guns N' Roses in the second verse, which stuck out to me as being cool and different," he adds. "The song got held by a few people over the years but never got cut so I'm really stoked to get to put it out."
Solar co-wrote all of the tracks on The Future's Neon, which marks his first full-length album, after releasing three EPs.
"It's nine songs," Solar told Everything Nash. "I recorded nine songs that I liked and didn't want to narrow it down to five. It was just different; 2020 obviously sucked, and then 2021 was me thinking about what I was gonna do. I went to the studio and ended up cutting nine songs. I was just like, 'Well, I cut nine songs I really want to do, so let's do it. Let's just put them all out.'"
In addition to his career as an artist, Solar's songwriting cuts include Morgan Wallen's No. 1 hit, "Up Down," featuring Florida Georgia Line, and Jameson Rodgers' chart-topping single, 'Some Girls." Solar has also penned hits for Justin Moore, Jason Aldean, Jerrod Niemann and more.
Solar will perform a special album release concert at Nashville's 3rd & Lindsley on Tuesday, August 2. Doors will open at 6:00 PM. Singer-songwriter Brent Anderson will perform at 7:30 PM, and Solar will hit the stage at 8:30 PM. Tickets are available here.
Find "Coming Around" and all of Solar's music by visiting his website.