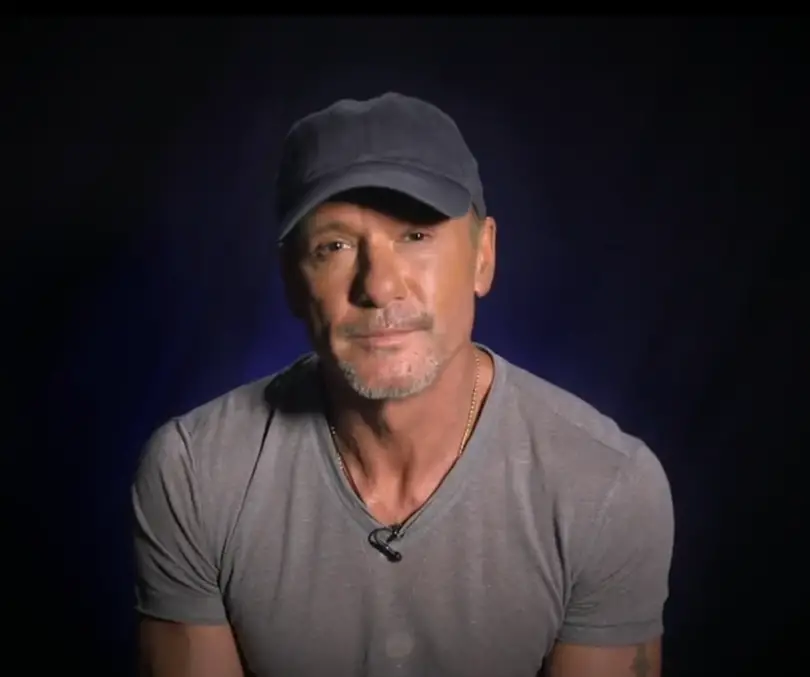 Tim McGraw just celebrated his 45th No. 1 single, with  "7500 OBO."The 55-year-old has had plenty of hits over the years, but none that stand out as much to him as "Live Like You Were Dying." The song, written by Craig Wiseman and Tim Nichols, was the title track of his eighth studio album, and will forever be one of his favorite songs he has ever recorded, and one of the most personal.
"The first time I heard 'Live Like You Were Dying,' it was right in the middle of my father's illness," McGraw recalls to CMT. "He found out that he had brain cancer. It was so poignant; it hit so perfectly, in the things that were going on in my life at the time. In fact, it was so on the nose that I considered not recording it. But the more I thought about it, I thought it couldn't be more honest."
Not only did "Live Like You Were Dying" come to McGraw at the perfect time, but he chose to record the song while still in the throes of his grief.
"Four weeks after Tug passed away, we were in the studio, and about 3:00 in the morning, I looked at everybody and said, 'I think it's a good time to cut 'Live Like You Were Dying,"" McGraw remembers."My uncle was sitting on the couch. I'll never forget, when we started in on the song, it was just like something magical happened. He was on the couch crying, I was barely making it through the song. The band was just flat playing their a–es through it. It was just an inspired moment. And it was just one of those magical, magical moments that I'll never forget. It was one of the highlights of my recording career."
Now, 18 years after the song was released, McGraw says it still has as much impact as when he first released it, and maybe more.
"When I perform 'Live Like You Were Dying' at a concert, it's almost like an out-of-body experience," the singer concedes. "All of a sudden, it becomes transformative to me. It's a song that belongs to everybody else out there, and I just happen to be the vessel that's able to say that I want to perform it, and be a part of it."
McGraw has had several hits throughout his career that have stood the test of time, including "Humble and Kind," "Don't Take the Girl," "Grown Men Don't Cry" and more, but perhaps none as meaningful to McGraw, or with such a strong impact, as "Live Like You Were Dying."
"I've been so fortunate in my career to have songs that people can call signature songs, but there's always going to be something special about 'Live Like You Were Dying,'" says the singer. "Not only because of what it means to me, but what it means to a lot of people out there."
For McGraw, who has spent more than 30 years in country music, it's because of songs like "Live Like You Were Dying" that make him want to keep recording and releasing songs.
"If you can bring some comfort and some love and some warmth and some emotion and some ease to people, that's why we're here," he says. "What else would you want to do except to be able to do that?"