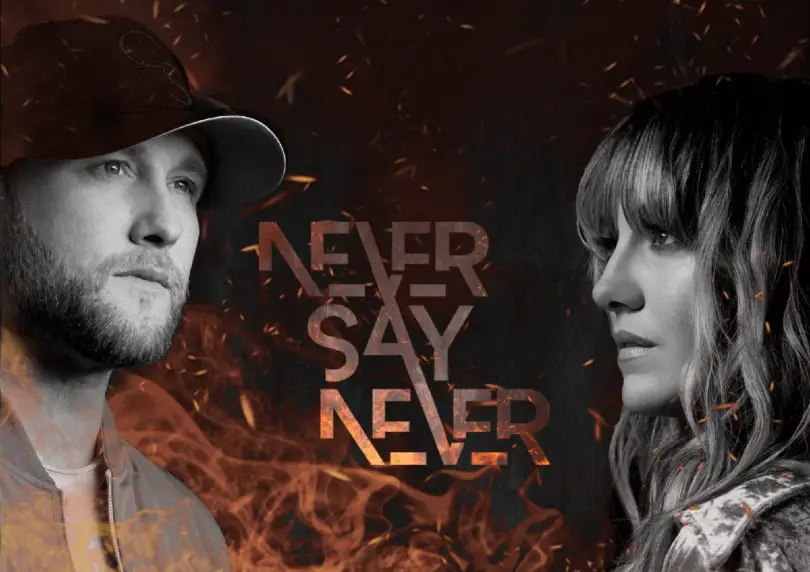 The music video for Cole Swindell and Lainey Wilson's fiery new duet, "Never Say Never," is out! The song, written by Swindell along with Jessi Alexander and Chase McGill, is Swindell's 12th single, and follows his recent multi-week No. 1 hit, "Single Saturday Night."
The video for "Never Say Never" was directed by FlyHi Films; Michael Monaco and filmed at the Brushy Mountain State Penitentiary outside of Knoxville, taking the song in a new direction with the unexpected plot twist.
Swindell knew as soon as he wrote "Never Say Never" that he wanted it to be a duet, and that Wilson would be perfect as his duet partner.
"We wrote the song and we wanted it to be the right person," Swindell tells Off the Record. "When her name came up, I was like, 'That's perfect,' because I legit am a fan. I love how country she is, how real she is. We're friends, and just anytime you're around her you just feel that energy. She's got it. That song, it is kind of rocking and whatever, but it just shows you she can do anything. She nailed it, and I could not be more excited to have her be a part of this. I know she's excited."
Swindell might have wanted Wilson to join him on the track, but he didn't pick the best time to ask her. The Louisiana native was enjoying her first vacation in a decade when Swindell decided to reach out.
"He actually sent me the song when I was on my first vacation that I had taken in like 10 years," Wilson recalls. "I was sitting on the beach in Mexico, drinking a Pina Colada and Cole Swindel texts me. And he says, 'Hey, I've got this song. I would love for you to be a part of it. I want to hear what you think about it.' I'm not even playing, and it wasn't because I was a little tipsy. I listened to the first verse and I knew it was special. It made me feel something, it was relatable. It told a story. And I said, 'Sign me up.'"
While duets are rarely recorded together in the studio anymore, Swindell and Wilson decided to take an old-school approach and record it together. The result was musical magic.
"It was crazy," recounts Wilson. "When we went in to track the song, we were actually in there together. The whole band was in there. We knew immediately it was magical. It literally just kind of did its thing organically … Cole and I were in there just hooting and hollering."