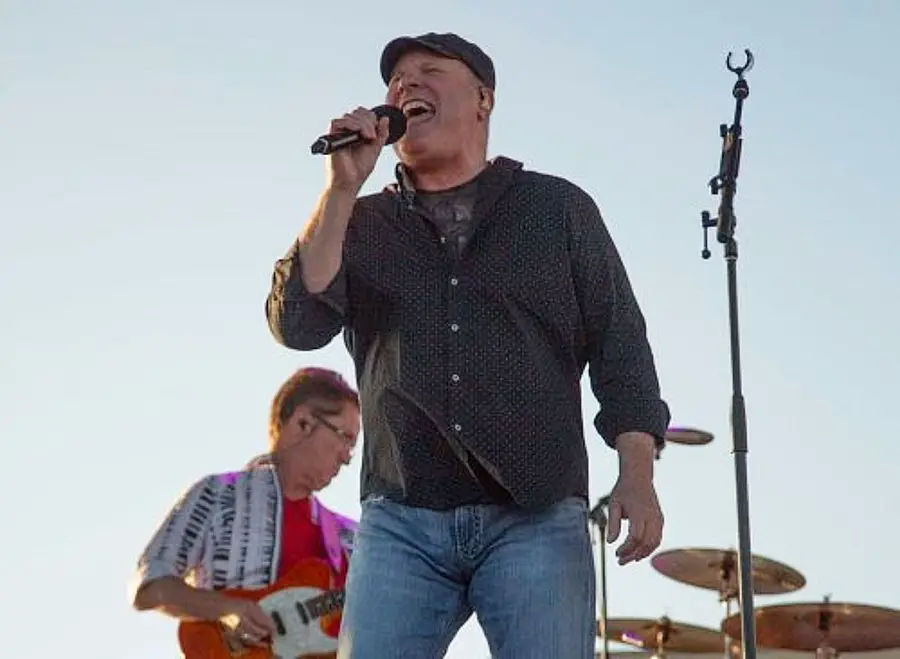 Collin Raye was one of the only artists who performed a live concert at the height of the pandemic last year, when much of the world was shutdown because of COVID-19. The singer, who headlined a free show in Utah, is standing behind his decision, speaking out as cases of COVID-19 continue to rise again, indicating another shutdown could potentially take place.
"There's nothing gained by being silent," Raye tells Daily Wire's Candace Owens. "I'm not trying to antagonize anybody or anything like that, but the other side certainly speaks their mind all the time, and we have to do the same. To me, if we just kind of roll over and act like robots and go along with it, the country's going to change and we're not going to like it."
Raye, who says that as far as he knows, no cases of COVID-19 could be traced back to his show, defends gathering a large crowd, even though many opposed his decision.
"I forget what month the shutdown began, but it had been going on for a while," Raye recalls. "We tried to do it in May; it wound up being in June. But a friend of mine out in Utah, Eric Moutsos, who is just a real patriot, he said, 'We have to show the people we can get together and not die, and have some fun, and live.' We wound up finding a place in southern Utah, where we did this open to the public concert. It was the first concert of any type, of any genre, in the country after the shutdown began. I was proud to be part of it, and proud that he asked me."
Raye concedes that he has very little knowledge about the science behind COVID-19, but knows plenty about the need for live music.
"This area I know – the music and live performance," Raye says. "I know that. It's all I've ever done my entire life, and I know how important it is to people. I wish people would just remember that the reason so many people want to be here is because of our freedom. That's it. So if America wasn't great, why's everyone wanting to be here?"
The Arkansas native, while proud of his decision to perform live, admits he had no idea how much response, positive and negative, he would receive.
"When I agreed to do it, maybe I'm just dumb, but I didn't really think that it would be that controversial, but it was," Raye previously told Everything Nash. "I think by waiting a couple of weeks and changing locations like that, we didn't get any pushback on it at all. All the comments were great. 'We loved it,' and 'Thank you for doing it,'" and things like that.
"I've heard so many comments from people who were talking about their mental health, how deep a depression they had been in for weeks, and they lost their job,'" he continued. "And they just thought, 'Well, what am I going to do? What am I going to do?' The comments were like, 'I felt all that lifted from me during the concert.' That's what we were there for. That's what we were trying to do. Music is a strong force. It's a very healing force. That was really, really evident there."
Raye's latest album, Scars, was released last year. The album, which includes collaborations with both Miranda Lambert and Vince Gill, Find all of Raye's music, as well as his upcoming shows, at CollinRaye.com.