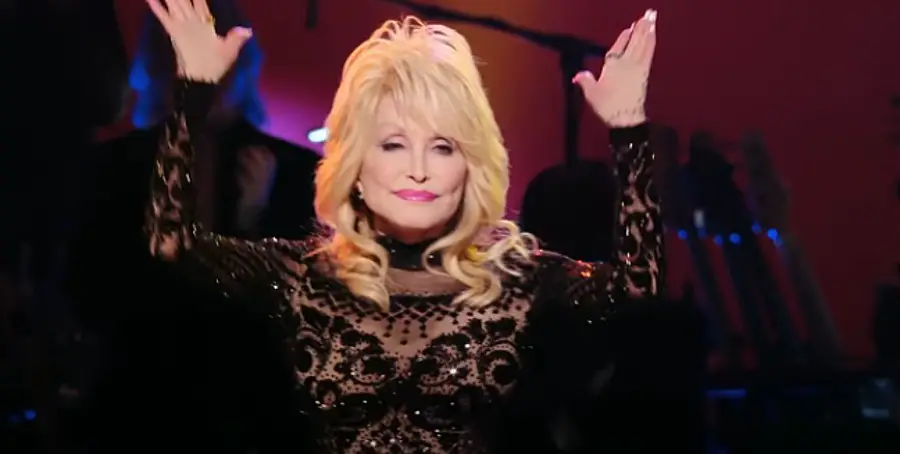 Dolly Parton is proud of the women in country music. The 76-year-old praised some of the rising and reigning female stars for finding their place and making their voices heard, especially in a genre that has not always been inclusive of women and their music.
"Wouldn't it have been a great loss in this world, to not have the Brandi Carliles, and all these wonderful girls that are out there now, doing so well, and being so accepted?" Parton reflects to Absolute Radio Country. "I'm all about that. I just say, 'Praise the Lord, and get after it girls! Go for it!'"
Parton's support of women in country music is evident in her music, including a song she wrote for her upcoming Run, Rose, Run novel.
"I wrote a song actually for the James Patterson Run, Rose, Run book," Parton reveals. "It's called 'Woman Up and Take It Like a Man.' It's like, be as good or better than, just take a hold and just put it together. I'm real proud of the girls, and I'm so proud of the music business, now that they're allowing people in that weren't allowed to be there before. And they're treated with such respect. We've got a long way to go. Just like with '9 to 5,' and the message in that movie, as well as the musical. We've come far, but we've got far to go."
One artist that Parton is a big fan of is Reba McEntire. Although friends for decades, the two female icons just recorded their first collaboration together, recreating McEntire's "Does He Love You" duet. The song will be part of McEntire's upcoming REVIVED REMIXED REVISITED box set, out on October 8.
"Reba and I just did a song together," Parton told Andy Cohen on Watch What Happens Live. "It's on her album. We redid the song, 'Does He Love You" that she did years and years ago. We did a new version of it. It turned out really good. I've always wanted to sing with her, and don't know why we never did it until now. But we really sounded good together. I think the fans are going to like."
Parton might sing the praises of other female artists, but she is quite humble about her own accomplishments. The Country Music Hall of Fame member donated one million dollars  to help fund the research for a COVID-19 vaccine, but quickly diffuses any praise for her generosity.
"Mine was a small part, of course, but I probably get a lot more credit than I deserve," Parton maintained. "But I was happy to be part of that, and to be able to try and stop something in its tracks that's really become such a monster for all of us. So I was happy to do that. My heart just leads me into where I'm supposed to go and what I'm supposed to do at the time."