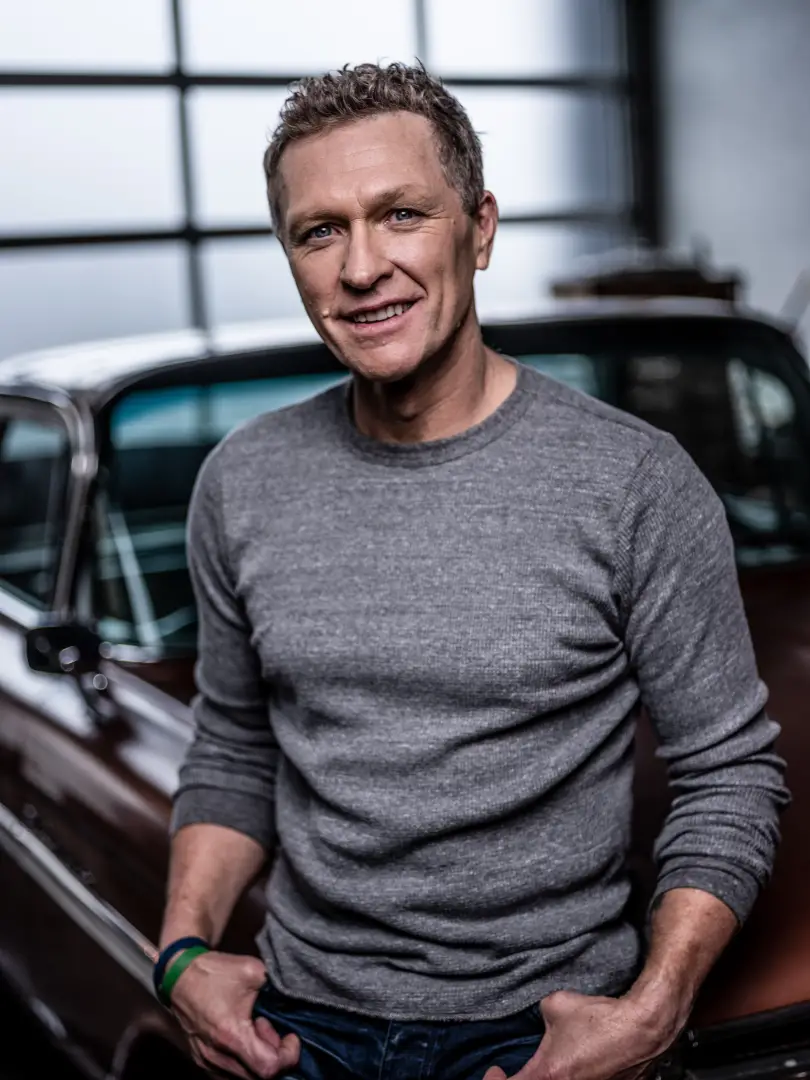 Craig Morgan fans are in luck. The Grand Ole Opry member just announced he will embark on his Operation Finally Home Welcomes God, Family, Country Tour 2022, kicking off on October 19 in Green Bay, Wisconsin. Morgan will play in 11 theaters and auditoriums, wrapping up on November 11 with a special Veterans Day show at Nashville's Ryman Auditorium, which will also serve as Morgan's first headlining show in the historic venue. Ray Fulcher will serve as the opening act for all shows.
"I feel like this tour has been a lifetime in the making," Morgan says. "Musically and personally, God, family and country are the most important things to me and I'm excited to share this in my upcoming memoir and in my tour as me and the band play some fan favorite songs, some album cuts and some new songs you've not even heard yet."
Only a few weeks before Morgan's God, Family, Country Tour 2022 begins, Morgan will release his God, Family, Country memoir. The book, out on September 27, will cover the highs and lows of Morgan's life, including his early years, his time in the military, and the tragic loss of his son, Jerry, in a drowning accident in 2016.
"We would start talking about certain things that have happened in my life, and especially after the loss of our son, after Jerry died," Morgan explained to People, "I'd meet people and they'd say, 'I don't understand how you have the attitude you have, after having lost your son.'
"I realized that I had such a love for God that I was able to do something with that," he continued. "And I realized that, with so many people telling me, maybe God was trying to tell me something."
Tickets for most of the dates for the God, Family, Country Tour will go on sale beginning this Friday, May 13. Morgan is currently appearing on the TV show, Beyond the Edge, which airs on CBS on Wednesday nights at 9:00 PM ET. See tour dates below. Find all of Morgan's music and tour dates by visiting his website.
God, Family, Country Tour 2022 Dates
October 19 II Green Bay, WI II Meyer Theatre
October 20 II Mason City, IA II North Iowa Community Auditorium**
October 21 II Wisconsin Dells, WI II Crystal Grand Music Theatre
October 22 II Des Plaines, IL II The Des Plaines Theater
October 27 II Orange Park, FL II Thrasher-Horne Center
October 28 II Irmo, SC II Harbison Theater**
October 29 II Bristol, TN II Cameo Theatre
November 3 II Des Moines, IA II Hoyt Sherman Place
November 4 II Jackson, MI II Jackson Community College**
November 5 II Tiffin, OH II Ritz Theater**
November 11 II Nashville, TN II Ryman Auditorium
**Tickets on-sale at a later date.
Photo Credit: Courtesy of Monarch Publicity / Nate Griffin