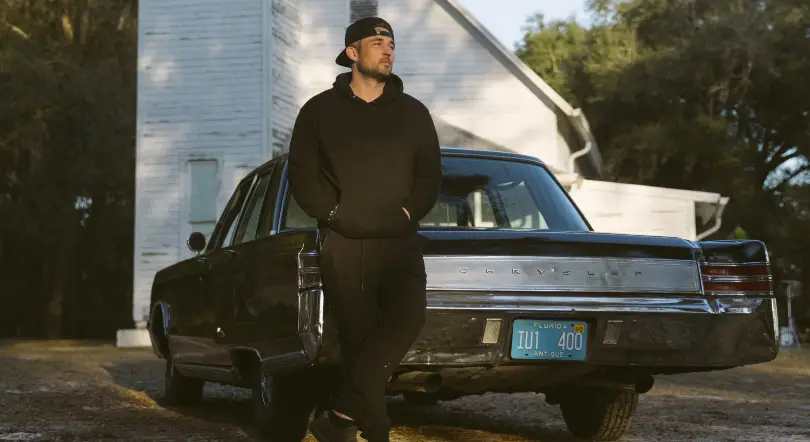 Michael Ray wanted to make sure 2022 was his best, and healthiest, year yet, even if that meant doing some hard work on himself. The Florida native reveals that, just as he was celebrating his fourth No. 1 hit, with "Whiskey and Rain," he was also checking himself into a facility to ensure that he was in the best version of himself that he could be moving forward.
"I'm gonna be very, very raw and real," Ray shared with Everything Nash and other outlets at a recent media event.."The last two years have been hard for everybody, and knowing that this year is gonna be different — I felt like everybody knew that this year was gonna be the year that we all thought last year was gonna be, but turned out not to be, 'cause there were still mandates. It was just kind of hit or miss some places … But now we're back. So I just wanted to get myself right, so I went to this place in Arizona. It's like this therapy place for seven days, to just work on yourself, a leadership type of thing. I got to be with some incredible people that really helped me out a lot."
It was while Ray was away that he found out that "Whiskey and Rain" was the No. 1 country song on the charts, a fitting celebration for Ray considering his location.
"I found out there that it was going No. 1 the first week that it was gonna officially be our ever multi-week No. 1," Ray recalled. "So I guess I was in therapy  when it went No. 1."
Ray feels better than ever, in every way, after spending time at the Arizona facility, especially after the challenges he has faced in the last two years.
"I think you go through life and you learn yourself and you figure things out," Ray reflected. "And you go, 'No, this is who I am.' And I think that break, that time during COVID when stuff was so hard for everybody, we were all faced with that. That's why I went to that place in Arizona and did work, 'cause I wanted to be the best I could be and really put my best self forward for all the stuff that's coming forward."
Ray has said that "Whiskey and Rain" was the start of a new musical chapter for him, finally making the music he has always wanted to make, but maybe wasn't confident enough or sure of himself enough to create, until now.
"I think that time period of stopping and realizing musically where I want to go, and what I want to do — just tighten down and bulldoze through," Ray said. "And I'm a fighter and that's the only thing I know how to do. So we just fought through it."
Ray's current single, "Holy Water," is near the Top 40. He is performing several of his own shows this summer, and will also join Lee Brice on Brice's Label Me Proud Tour. Find music and tour dates at MichaelRayMusic.com.