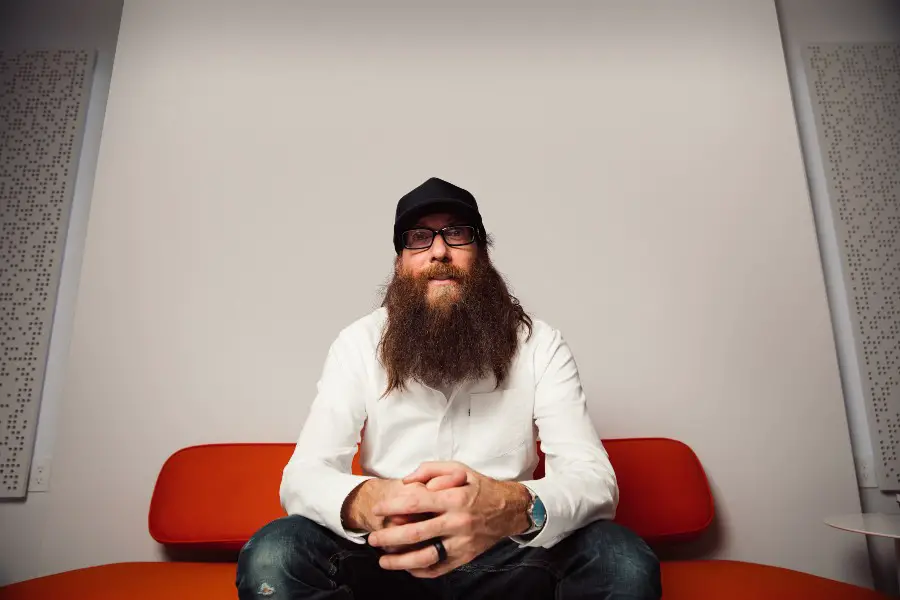 Crowder just launched his My People Tour, and what a tour it is. The multi-city trek includes We The Kingdom, Anne Wilson and Patrick Mayberry — all artists hand-picked by Crowder, both because of their musicianship and who they are as people.
"Ed Cash is probably one of the first people I started writing with outside of our little insular band," Crowder tells Everything Nash, speaking of one of the We the Kingdom founding family band members. "When we were doing the David Crowder Band thing in Waco, he's probably one of the first people I ever wrote with that wasn't a part of the band there in Waco. I've known him almost as long as I've been making music, and I've watched the kids that are now married with families, out there blowing up. They were little children when I started going over to their house.
"And so, it's been incredible to watch them grow up, and get to do what they all love," he continues. "All of them are just so musically gifted. To watch them get to do it as a family has been, it sounds dumb to say, but I've been so proud and happy for them because it's dreams coming true right in front of your eyes. You watch these kids growing up, singing, and then they're out with dad doing it. And so, I'm thrilled."
Crowder doesn't know Wilson and Mayberry as well as We the Kingdom, at least not yet, but he is still grateful the rising stars agreed to join him on the road.
"I love Anne's stuff," Crowder boasts. "I sang on a song with her, but when everything was locked down and shut away. I'm excited; I've just heard nothing but wonderful things. And the same with Patrick. He's been a part of our little writing camps that we do for Passion conferences … He has the biggest fans ever in my friend group. I'm excited about getting to hang with him and Anne, and of course We the Kingdom. I feel like I'm part of their family anyway, so this is gonna be a blast."
In addition to his My People Tour, Crowder has several other shows on the schedule this summer, including a performance at The Caverns, located in Pelham, Tennessee, located about 80 miles outside of Nashville.
"It's a magical place," Crowder boasts. "They have it indoors, like in the cave. I remember the first time we played it; it's more of a stripped down — it traditionally hosted bluegrass acts more than anything else. There's a lot of reverberation when you're in a cave. The coolest thing is, it's beautifully lit. It feels like you're going on a cave tour. To get to the stage, you walk through the people that are there, which is totally unlike any other venue you go to. Usually, you're backstage and you come out. That walk to the stage is one of the most fun things. You feel like you're an athlete coming out of the tunnel or something."
Crowder is not immune to the struggles so many have faced in the last couple of years, and many are still facing today. Instead, the "Good God Almighty" singer chooses to focus on the Christian faith he strongly believes in, instead of the circumstances that might surround him.
"I think that's a lesson in moments like this … but for the grace of God, there is beauty out of the ashes," Crowder tells Everything Nash. "And that's what I think our whole story's about is, what's the point of grace and why is it so offensive and impossible to believe in? It's because you can't do anything and it's undeserved and it's not earned.
"But at the same time, the cross is a hard thing to look at," he continues. "And we're talking about following a God who knows what it's like to bury a kid. That's an incredible thing to remember, that our suffering and our pain has been shared completely, and we're known in our moments like this. Outside of that, you just say, 'This is horrible. I hate it. I hate it.' And that's what the whole story of redemption is about, is this isn't how it's supposed to be. This isn't the dream of God."
Find all of the My People Tour dates here.