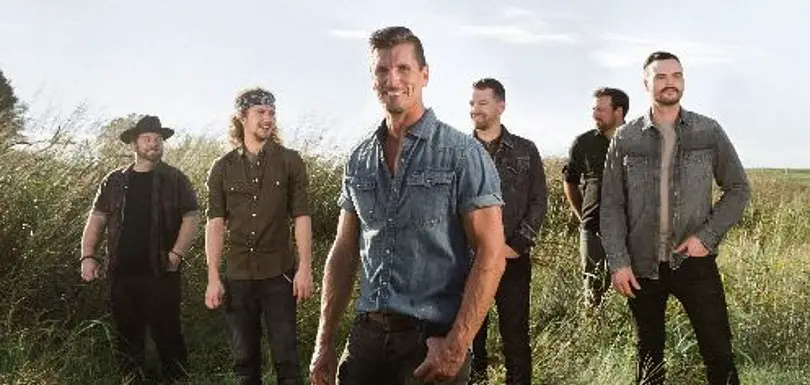 High Valley's Brad Rempel has a backstory that is unlike likely any other successful country music artist in history. The Canadian grew up in a conservative Mennonite family, a tradition that has been passed on for generations.
"I'm a Mennonite kid," Rempel reveals to Lady A's Hillary Scott, on Apple Music Country's Country Faith Radio with Hillary Scott. "My mom and dad were horse and buggy, like the Amish, and they're Mexican. My mom and dad are both born in Mexico. I'm from Northern Canada up by the North Pole. There's literally an ice road to get to our town. You drive on a frozen river called the Peace River. And I grew up speaking German. Mennonites, no matter where you grow up, if you're in Mexico or Belize or Germany or Canada, you speak German. So I like to think we're probably the best Mexican-Mennonite-German-speaking Canadian band in Nashville right now."
Rempel grew up in a musical family. High Valley began with Rempel, along with his brother Bryan, who left in 2014, followed by Curtis, who announced his departure last year. But the musical roots in High Valley run deep, as well as Rempel's love of country music.
"When my mom and dad got married, they drove down to Nashville for their honeymoon," Rempel reveals. "So that's a long, long, long drive. And years later – they got [to see] our debut at the Opry – with Ricky Skaggs introducing us to the folks. And maybe the tenth time we ever played the Opry, we got to perform together with him. It was a song called 'Make You Mine,' that ended up being our first hit down here. And at the time it had already been a hit in Canada, and the Canadian version was a duet. It was High Valley and Ricky Skaggs."
High Valley just released the deeply personal Way Back album. The 13-track record, the group's first since Dear Life came out in 2016, and no one was more ready to share new music than Rempel.
"I feel pretty awesome about it because it's been six years," Rempel tells Everything Nash. "We had an EP in between, but I quite honestly felt just sad for our fans. I was so blessed and so thankful for my songwriting career, and that so many other people were cutting the songs. Don't get me wrong, that's  some of the coolest experiences of my life. And I'm so proud of that, but it felt borderline ridiculous for the actual High Valley fans, that High Valley wasn't recording some of these songs after that long of an amount of time. So I am beyond pumped to not just put out eight songs or even ten but 13 songs. I think it's about time."
Find High Valley's music and tour dates here.