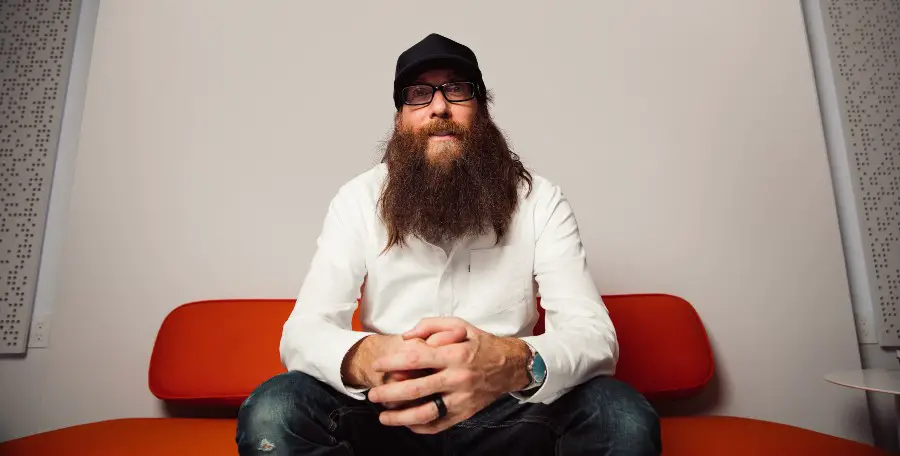 Crowder has made an entire career singing songs about his faith, but it's a faith he lives as well. The contemporary Christian music singer has had hit singles at radio with songs like "Red Letters," "All My Hope," "Good God Almighty" and more, songs with a powerful message that he carries over into his real life, even amid so much turmoil right now, including the recent tragic school shooting in Uvalde, Texas, and the loss of Naomi Judd to suicide.
"The ground beneath our feet is broken," Crowder tells Everything Nash. "And I think in moments when we are encountering our mortality and our brief state here, it's hard for us to think about that. This moment is so brief, but all of nature says it's broken. We look at mountain ranges and we're like, 'Oh, that is majestic and gorgeous.'  No, that is violent and terrible. What made that there was such difficulty that what we now say is beautiful."
Crowder acknowledges that his faith doesn't keep him from facing trials and struggles, but it's where he puts his trust that keeps him from feeling hopeless.
"I think that's a lesson in moments like this," Crowder concedes. "Nothing looks recoverable or redeemable from either of those scenarios, but for the grace of God, there is beauty out of the ashes. And that's what I think our whole story's about is, what's the point of grace and why is it so offensive and impossible to believe in? It's because you can't do anything and it's undeserved and it's not earned.
"But at the same time, the cross is a hard thing to look at," he continues. "And we're talking about following a God who knows what it's like to bury a kid. That's an incredible thing to remember, that our suffering and our pain has been shared completely, and we're known in our moments like this. Outside of that, you just say, 'This is horrible. I hate it. I hate it.' And that's what the whole story of redemption is about, is this isn't how it's supposed to be. This isn't the dream of God."
Crowder was especially saddened by the passing of Judd, at a time when her career seemed to be at an all-time high, with the induction of The Judds into the Country Music Hall of Fame.
"On the eve of her induction, what in the world? Aren't you feeling everything that you've given to us?" Crowder ponders.  "We need love more than we need accolades … I love that our story includes answers to that."
Crowder will kick off his My People Tour on June 9, with We The Kingdom, Anne Wilson and Patrick Mayberry serving as his opening acts. Find music and tour dates at CrowderMusic.com.