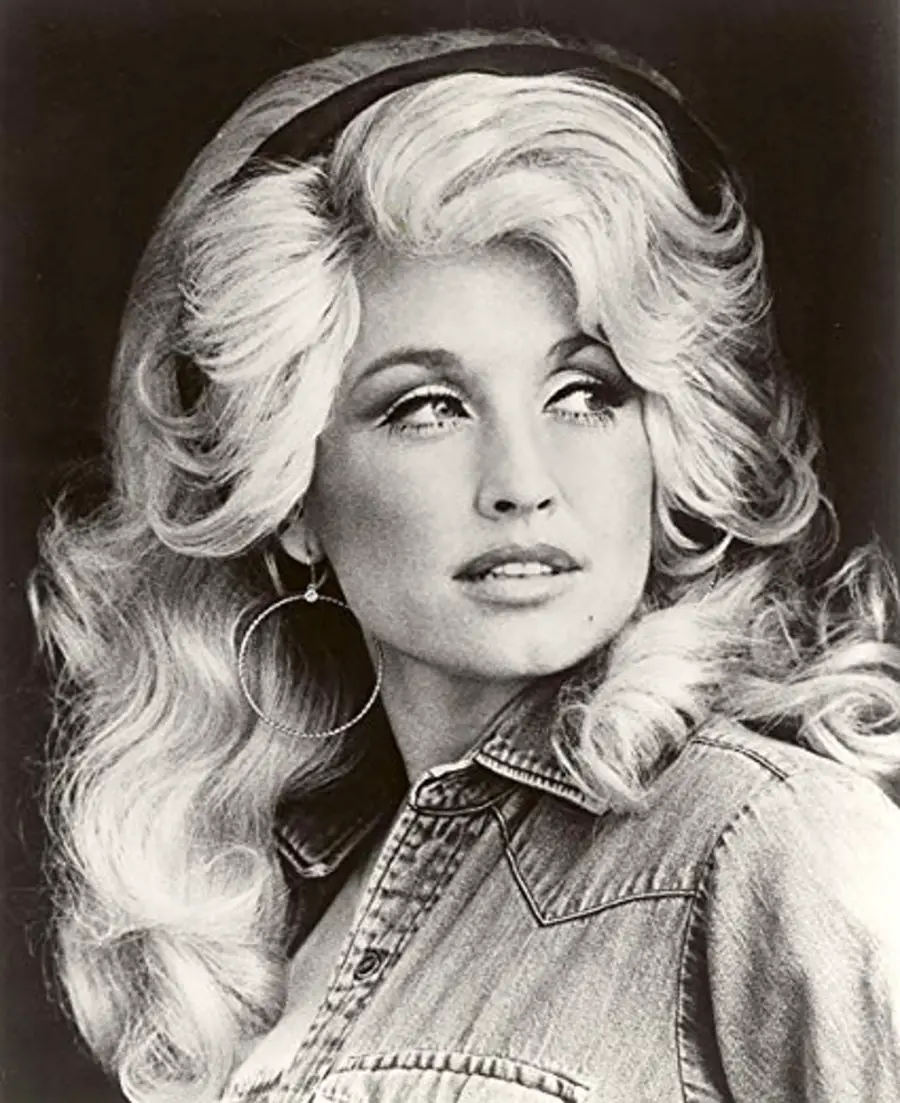 Happy birthday, Dolly Parton! The East Tennessee native turns 76 on January 19. So, to celebrate, we rounded up 11 little-known facts about one of country music's biggest stars.
1. Her father paid the doctor for her delivery with a bag of cornmeal.
Dr. Robert F. Thomas delivered Parton at the rustic mountain home where her parents would ultimately raise all of their children. Parton was fourth in line, and the delivery was paid for by the only thing her father could afford: a bag of cornmeal.
Later in life, Parton would serve as the chairperson of the Dr. Robert F. Thomas Foundation, honoring his incredible dedication to the people of Sevier County, regardless of their ability to pay.
"Dr. Thomas was a man of varied talents, a man of infinite love and compassion, abundant energy, contagious enthusiasm, genuine humility and great vision, a friend, a neighbor, counselor, minister and doctor to the people of Sevier County for over 50 years," Parton said. "His dream was to put an end to pain and suffering. The Foundation aims to ensure continued growth and improvement in medical care for the people of Sevier County, but also to visitors to the mountains."
2. She likes to stay at a Days Inn.
Parton could likely afford to stay at some of the finest hotels in the world, but for her, a Days Inn is just fine. When it's time for Parton and her husband, Carl Dean, to get away, she likes to pack a picnic that they can eat on the road.
"I'll cook the stuff that I know we love," Parton told People. "I pack it up in a picnic basket. And then we'll go find some riverbank somewhere with our little camper, park, have a picnic. Or we'll pull up to some little Days Inn motel, go in as long as the bed's clean and there's a bathroom. We just do our little things like that. "
3. She owns Dollywood, but has never ridden any of the numerous amusement park rides.
Parton created a wonderland for children and adults, but she prefers to enjoy some of the attractions from afar.
"I don't ride the rides. I never have," Parton revealed to The New York Times. "I have a tendency to get motion sickness. Also, I'm a little bit chicken. With all my hair I got so much to lose, like my wig or my shoes. I don't like to get messed up. I'm gonna have some handsome man mess it up, I don't want some ride doing it."
4. She gets by on very little sleep.
Parton gets a lot done by having more hours in her day than most.
"I'm always, almost always up for good around 3:00 AM. " Parton told Today  "So, I do some of my best spiritual work, some of my best writing, and some of my business work—call-ins and letters that I'm writing or whatever—between 3:00 AM and 7:00 AM. I get more work done during that little period of time when the world is calm, energies are down, and I just feel like a farmer. They say the early bird gets the worm. Well, they also get a lot of good ideas too."
5. Not only did Parton come from a large family, but her mother had all 12 children by the time she was 35.
Her mother, Avie, married Parton's father, Robert, when she was still a teen, and immediately started her family. Avie was pregnant 11 times, with one of her pregnancies resulting in twins. Her parents had six boys and six girls, with one son dying shortly after birth.
Although one brother passed away in 2018, and another in 2021, Parton still gets together with her remaining siblings, especially during the holidays.
"On Christmas Eve, I normally have a great supper with my siblings and nieces and nephews, at one of our houses," Parton told Red Online. "It isn't necessarily traditional – we might have a lasagne or Chinese food, and everyone will contribute dishes. We always open our presents on Christmas Eve, too."
6. She modeled her look after the town prostitute.
When Parton was growing up in East Tennessee, there was a town hooker, and Parton thought she was beautiful.
"When I was little, I patterned my look after the town trollop," Parton once told Jimmy Fallon (via Knox News).  "And I thought she was the most beautiful thing. She had all this makeup and hair and all the tight clothes and everything I wanted. So, it impressed me."
7. She goes to bed with her make-up on.
We don't know what Parton's secret to her youthful appearance is, but it certainly isn't washing her face at night. Parton reveals she goes to bed every night with her make-up on!
"I have to always stay ready—street ready, I always say," Parton once disclosed to Marie Claire. "I have to keep my makeup on and keep my hair done. Like, when I'm in L.A. … if it's going to earthquake, if we get an earthquake … I have to be ambulance-ready at all times, if I get sick or something."
8. Her first crush was Johnny Cash.
Thanks to her uncle, Bill Owens, Parton got to perform at the Grand Ole Opry when she was only 13. Johnny Cash introduced her, causing Parton to develop a huge crush on The Man in Black.
"My Uncle Bill Owens used to take me back and forth [to Nashville]. That was when Johnny Cash was first on the scene…and he was the sexiest thing I'd ever seen," Parton recalled (via Wide Open Country). "I was 13 years old. I was looking at him and I was feeling all these things that you feel ..That was the first time I really understood what sex appeal was. I just really 'fell into a burning ring of fire.'"
9. Her mother once reattached her toes with a sewing needle.
This one makes us cringe a little. When Parton was small, she jumped over a fence, and landed on a broken Mason jar, causing her toes to become partly detached. Living in the mountains without easy access to medical care, Parton's mother took matters into her own hands, literally.
"I remember them picking me up, my dad and my brothers, holding me down, [and] mama pouring kerosene on my toes," Parton recalled (via Woman's World). "They held me down and mama sewed 'em back together enough to where they held."
10. She met her husband, Carl Dean, at a laundromat.
True story! Parton was only 18 when her now-husband drove by the Wishy Washy laundromat, and it was love at first sight.
"My first thought was I'm gonna marry that girl," Dean said (via Oprahmag.com). "My second thought was, 'Lord she's good lookin.' And that was the day my life began."
11. The first cloned sheep was named after her.
Talk about an honor! In 1996, the first cloned sheep was created, using an adult mammal's cell. Since the sheep came from a mammary gland cell, scientists said that Parton seemed like the, ahem, perfect fit.
"[We] couldn't think of a more impressive pair of glands than Dolly Parton's," they said.