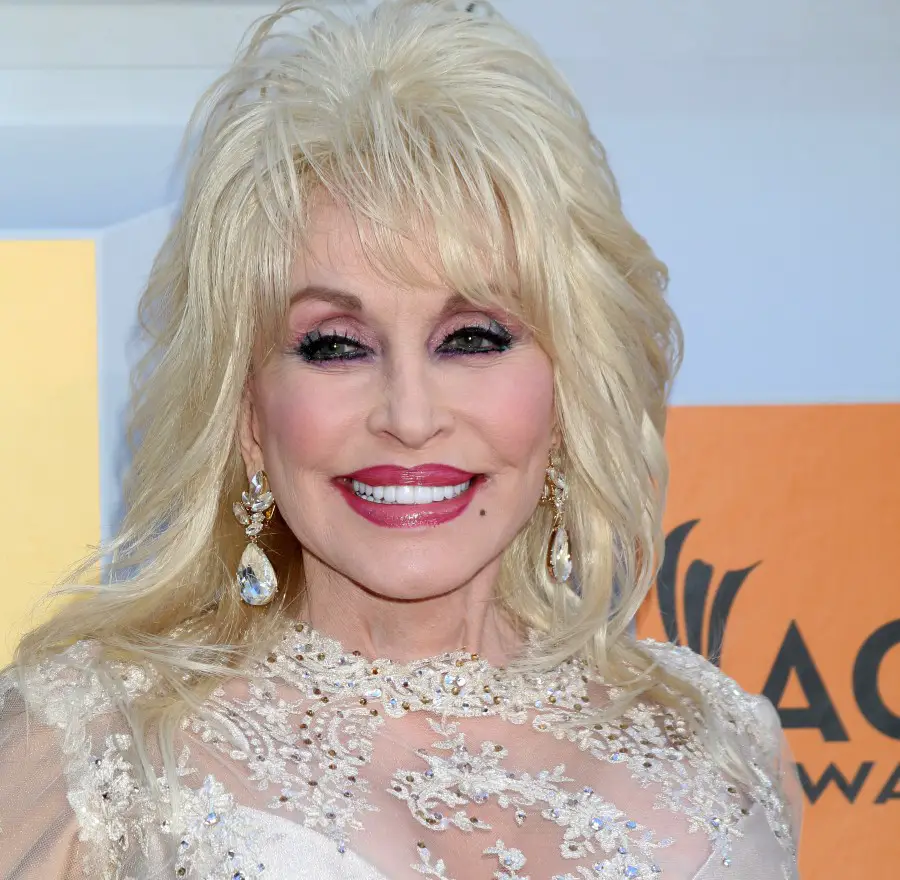 Dolly Parton loves everything about the holidays, from the food to the decorations, the presents and more. But if she had to pick one tradition she loves the most, it's one that she shares with all the children in her large family.
"One of my favorite traditions now is Cookie Night," Dolly tells Red Online. "I don't have kids of my own, but I invite all the children in the family around to my house in the run-up to Christmas, and they come at noon and stay the night, until noon the next day. I get a few of my friends to come and help with the littler kids, and we eat pizza and make cookies.
"I have an elevator in my house, and every Cookie Night, I dress it up like a chimney, with fake fire on it, and they all sit at the bottom waiting for Santa Claus," she adds. "I dress up as Santa and come out of the elevator with their gifts! I've been doing that for years, and they all look forward to it."
The 74-year-old also spends Christmas Eve with her brothers and sister and their children, enjoying food and presents.
"On Christmas Eve, I normally have a great supper with my siblings and nieces and nephews, at one of our houses," says the singer. "It isn't necessarily traditional – we might have a lasagne or Chinese food, and everyone will contribute dishes. We always open our presents on Christmas Eve, too."
Although the coronavirus pandemic has changed much about Dolly's year, she plans on still doing all she can to make the holiday one to remember.
"I will still try to make Christmas special this year," vows the Grand Ole Opry member. "I have a couple of sisters and several nieces and nephews who live nearby in Nashville, and we've all been very protective and closed-in. So I'm certainly hoping that I'll be able to spend Christmas with some family. Of course, we'll be calling a lot of our friends and family who live in East Tennessee, Zooming and FaceTimeing and all that. I'm sure we'll find a way to be together smartly and safely."