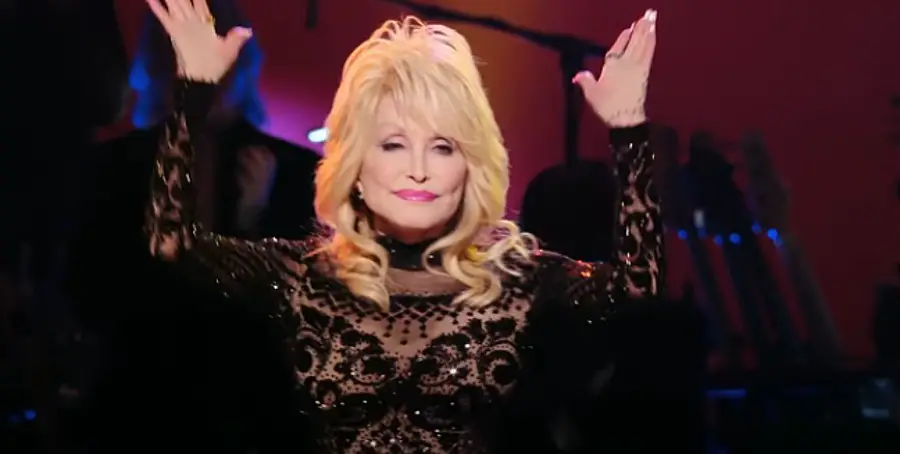 Dolly Parton has accepted many awards and accolades over the years, but even she was stunned by her latest one. Parton was just nominated for induction into the prestigious Rock and Roll Hall of Fame, an honor that blew the Country Music Hall of Fame member away.
"I was absolutely floored when I heard that," Parton tells Billboard. "I've never thought of myself as being rock and roll in any sense of the word — but I guess they judge it on the music and the influence certain songs have had, and I guess I've had songs with other people in that realm. But I don't know how they judge that."
Parton is thrilled with the nomination, but admits she isn't necessarily planning on getting in. Still, if she does, she hints there might be a celebratory new project coming out in honor of her induction.
"I'm not expecting that I'll get in," says the 76-year-old. "But if I do, I'll immediately, next year, have to put out a great rock and roll album — which I've wanted to do for years, like a Linda Ronstadt or Heart kind of thing. So this may have been just a God-wink for me to go ahead and do that. It's just nice to be nominated."
Parton has a new album coming out on March 4, Run Rose Run, in honor of her debut novel of the same name, out on March 7, which she wrote with acclaimed author, James Patterson. She will also host the upcoming ACM Awards, joined by Jimmie Allen and Gabby Barrett.
"I'm real excited about that, because I get to work with some of the newer country artists as well," Parton says. "But I'm just glad to get to host it, because I'm promoting my Run, Rose, Run novel with James Patterson, and I have an album with that. I'm going to get to sing 'Big Dreams and Faded Jeans,' a song from that."
Parton might not be afraid to host the ACM Awards, but one thing she is afraid to do is sing the National Anthem at the Super Bowl, like Mickey Guyton just did.
"I've been offered it many times, but I've never accepted," Parton admits. "I'd be scared to death to sing that. That is such a hard song to sing, and people are so critical if you really mess up bad. I've just always been afraid of it. You always want it to be great, especially something that serious. Maybe someday I'll get the nerve to do it."
Parton is one of 17 nominees for induction into the Rock and Roll Hall of Fame, including Pat Benatar, Duran Duran, Eurythmics, Lionel Richie, Devo, Carly Simon, Dionne Warwick and more. The artists who will be inducted will be announced in May, with a ceremony following this fall.
The 2022 ACM Awards will air on Monday, March 7 on Amazon Prime. Run Rose Run is available for preorder here.*
*Everything Nash has an affiliate relationship with Amazon, which means we may receive a commission from purchases made through links on this page.