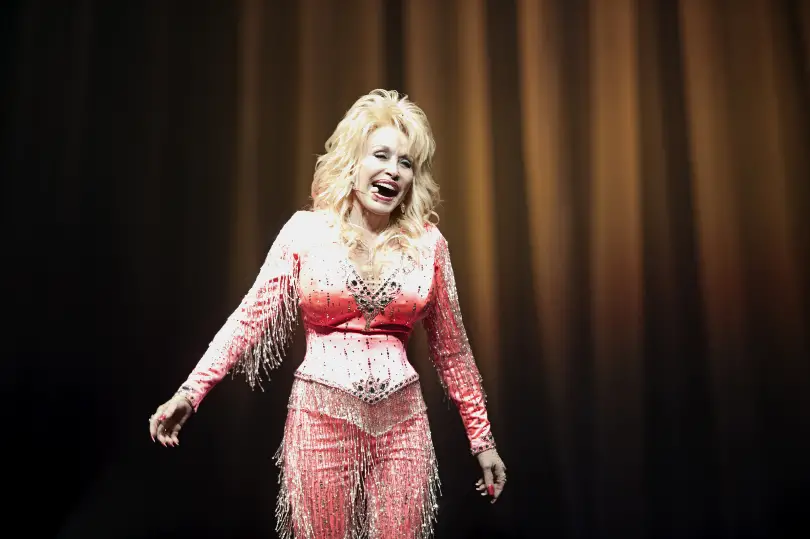 Dolly Parton is one of the most famous faces in the world, but her husband, Carl Dean, is rarely seen. The Country Music Hall of Fame member learned early in her career that Dean, whom she married in 1966, preferred to stay out of the spotlight, a wish she honors with intentionality and consistency.
"I've known how to keep my husband private," Parton shared on Apple Music Country's The Kelleigh Bannen Show. "It's just natural to me to protect the things and the people I love and to protect my own privacy,"
The 76-year-old knows not only how to keep Dean private, but how to keep some of her life for herself as well, not an easy task considering her global superstar status.
"There's a part that belongs to God and to me," says the singer. "It's a sacred place that just is mine and God's, and I've known how to do that because I think God has directed that. I pray that also that God will give me enough to share and enough to spare when it comes to my money but also to myself. Let me share everything I can but let me keep me."
It's a lesson Parton learned early in her life, growing up in the rural mountains of East Tennessee, unaware where the trajectory of her life would tak her.
"I think my mama told me when I was young, 'Always keep something back for you," Parton recalls. "'You can give what you've got to give, but don't give it all away. Always keep something for you.'"
Parton took those lessons her mother, and other women in her life, imparted on her to heart. Now, as an adult, and one of the most successful country music artists of all time, she still leans on those lessons today.
"I grew up in the church," Parton says. "I'm from a very religious family. I was never that religious, but I'm very spiritual, and I do have great faith. And so I always leaned on that, and I always was very close to my mom and my aunts and my grandmas. And I just felt the strength of women in general. And I just knew that just because I was girl didn't mean I couldn't have what I wanted."
Parton's Run, Rose, Run album is out now, along with the novel of the same name, which she wrote with James Patterson. Purchase the album here, and click here* to purchase the novel.
*Everything Nash has an affiliate relationship with Amazon, which means we may receive a commission from purchases made through links on this page.