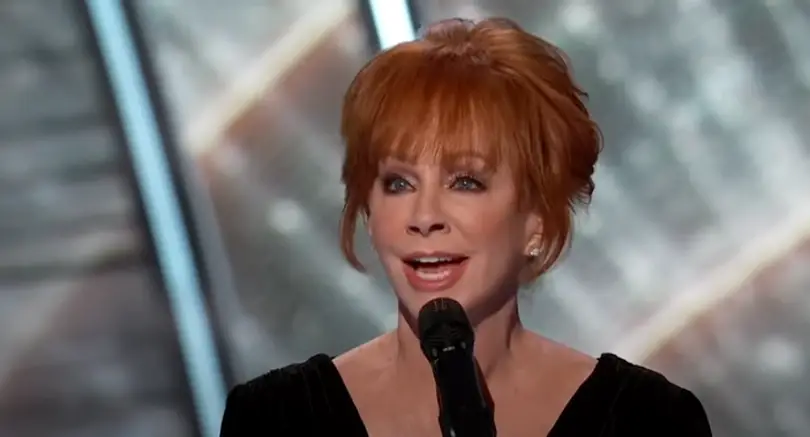 Reba McEntire's love of hymns and spiritual songs isn't something she grew up with. The Oklahoma native released Sing It Now: Songs of Faith & Hope in 2017, followed by her My Chains Are Gone CD and DVD set, both filled with songs about her faith. Still, while her household wasn't necessarily spiritual, McEntire says her faith is something that has always been important to her.
"I wasn't raised religious," McEntire shares on Apple Music Country's Southern Accents Radio with Dave Cobb. "Mom and daddy, neither one were, but by the time they passed away, both of them were saved. Everyone in my immediate family is saved and I'll see them up in heaven when I die, I'm so glad to say, but we were all very spiritual. I was baptized when I was 12, but my relationship with the Lord has been an ongoing thing for as long as I can remember. I've had people ask me, 'When did you know the Lord?' I said, 'When have I not known the Lord?'"
It was during the early years of McEntire's career, when she was in unknown territory, doing everything she could to become a country music singer, when she learned to rely on her faith more than ever.
"It's been big deep conversations with Him in the back of a tour bus when I'm bawling my eyes out so homesick," McEntire shares. "I want to go home because I called home and everybody's in the kitchen and laughing and joking around and I'm by myself with my band members and my crew, but it's not the same as with your immediate family. So the Lord and my angels were the ones that were taking care of me all the time."
McEntire shares her faith her boyfriend, Rex Linn, whom she began dating in 2020.
"I've waited 66 years for a man to pray with and to share a faith and love of the Lord and to be compassionate and have a compassionate heart," McEntire said on an episode of Jesus Calling: Stories of Faith, hosted by her sister Susie McEntire-Eaton (via Wide Open Country). "That's very special."
McEntire is working hard on her Reba's Place restaurant and venue in Oklahoma, which she hopes will be open this fall. She is also working on a new lifestyle book, slated to be released in 2023.