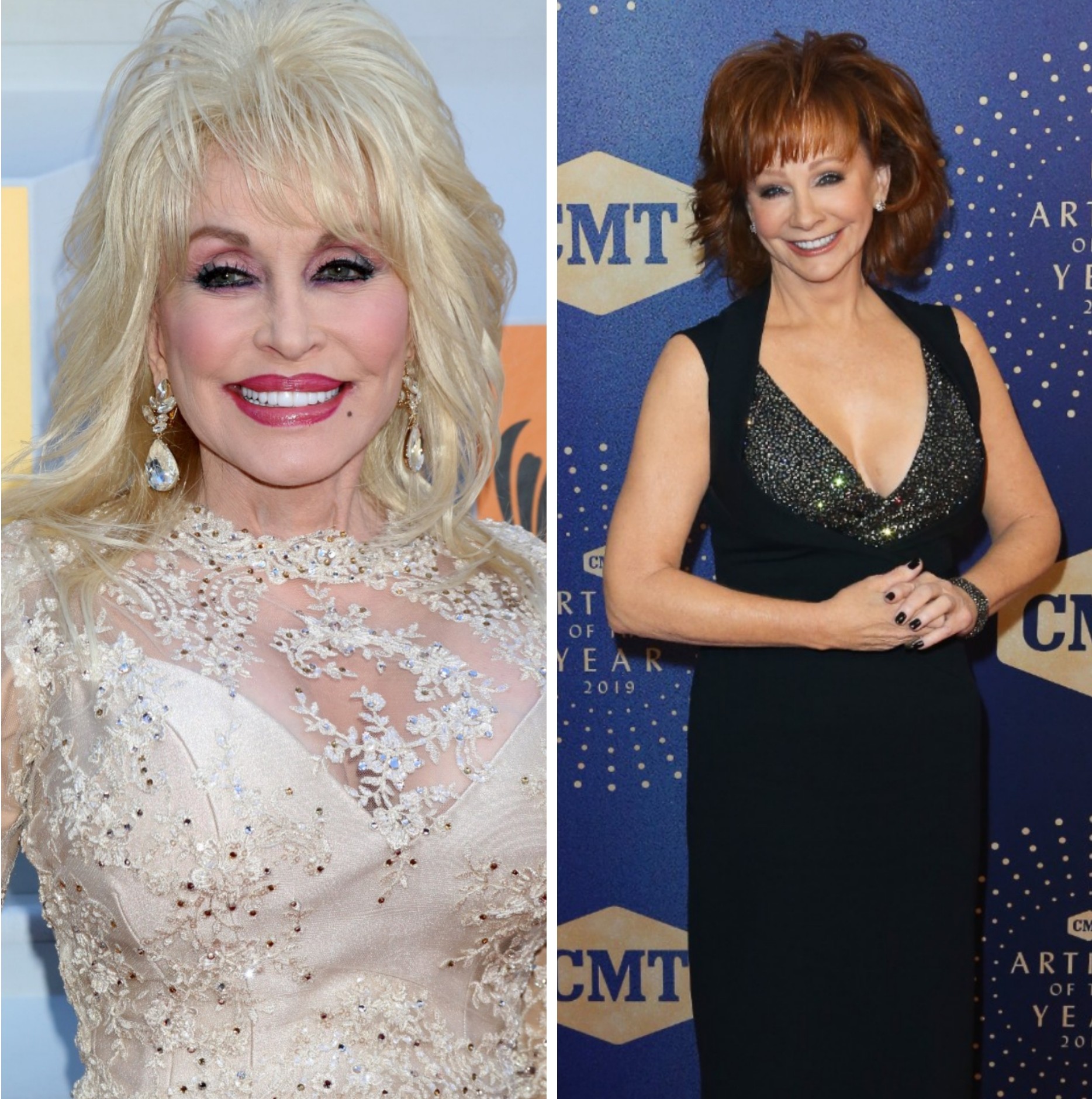 Dolly Parton and Reba McEntire have never released a duet together, until now. The 75-year-old reveals that she and McEntire just did a new version of "Does He Love You," which was originally recorded by McEntire and Linda Davis, and released in 1993.
"Reba and I just did a song together," Parton told Andy Cohen on Watch What Happens Live. "It's on her album. We redid the song, 'Does He Love You" that she did years and years ago. We did a new version of it. It turned out really good. I've always wanted to sing with her, and don't know why we never did it until now. But we really sounded good together. I think the fans are going to like."
McEntire previously said that Davis was only supposed to the part for a demo, which would be pitched to another female artist. But after McEntire and her producer, Tony Brown, heard how well Davis did on the song, they offered Davis the position.
"Linda Davis came into the studio," McEntire said, in a video shared by CMT. "She came in the studio to fill that position, to sing that part, and then when she got through, I looked at Tony Brown and I said, 'Don't you think she needs to have this job?' And he said, 'Yeah. I think that's wonderful,' and everybody agreed and she got the part. We won a Grammy for it and toured with it, and had a wonderful time getting to sing with Linda Davis on 'Does He Love You.'"
Parton, who has recorded duets with Kenny Rogers, Willie Nelson, James Ingram and more, has had one of the most successful careers in music, of all time, in any genre. But in spite of her achievements, Parton's proudest accomplishments have to do with her philanthropy, specifically her Imagination Library.
"That is one of the things I am proudest of, of all the things that I've done since I've been in the business," Parton told Marie Claire. "My dad — and a lot of my relatives, and a lot of people in that part of the country [where I'm from], but especially my dad — couldn't read and write. He was kind of embarrassed by that, and he thought it was too hard of a thing to learn to do after he was grown. And I just remember feeling bad for my dad because he was so smart. And I thought, 'Lord, if he'd had an education, no telling what all he could have been.'"
No word yet when the new "Does He Love You" duet will be released.