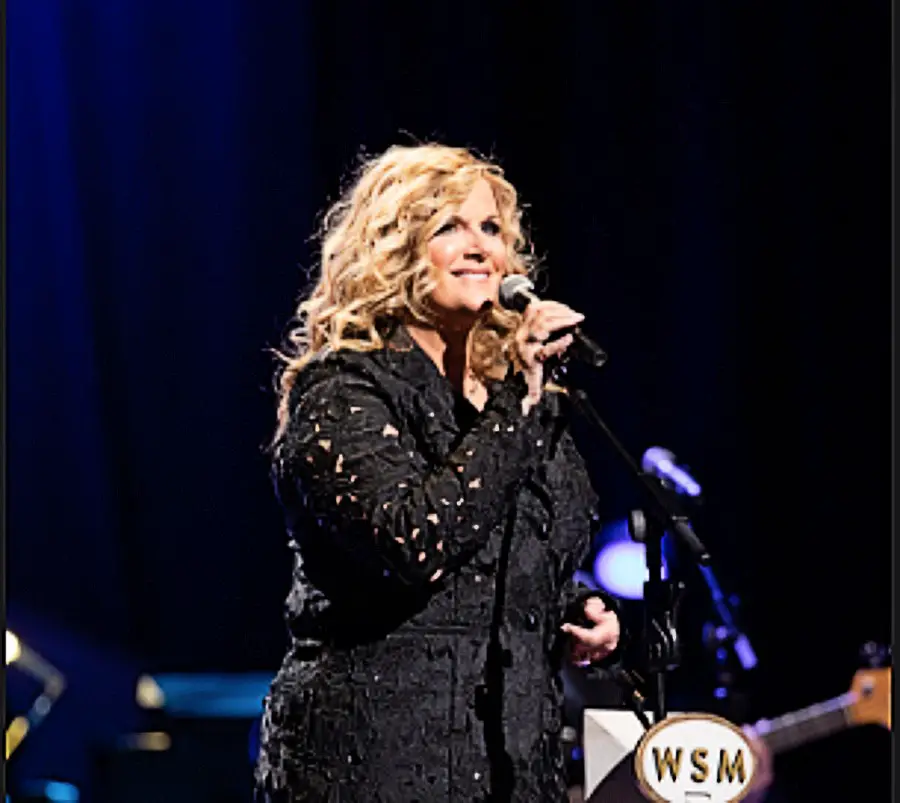 Trisha Yearwood was at the Grand Ole Opry earlier this year to induct the Opry's newest member, Carly Pearce, but she also received industry recognition of her own as well. The 56-year-old received a plaque honoring the success of "She's In Love With the Boy," her debut single, which became the most-listened to country song by a female artist in the history of Billboard charts.
"Thank you to everybody who called and asked for this song to be played at radio," Yearwood said from stage. "I never, ever get tired of singing this song. It's a great story song about how nobody's ever good enough for Daddy's little girl. When I'm on the Opry I always play this song for Porter Wagoner, who is the gentleman who inducted me when I became a member of the Grand Ole Opry 20 years ago, so this will always be for Porter. He always said, 'Sing the one that brung you.'"
Backstage, Yearwood also reflected on the success of her debut single, which hit No. 1 on August 3, 1991. "She's In Love With the Boy" also marked the first time a debut single from a female artist landed at the top of the charts.
"When people come to a show, I see these girls singing 'She's In Love With the Boy' and they're like 15. I'm thinking, 'How do you know this song?!'" Yearwood said (via MusicRow). "But now learning that it's been heard that many times–it's just such an honor!"
Brooks, who was watching from the side of the stage, praised his wife on social media for the accomplishment.
Proudly watching my wife make history! pic.twitter.com/2bGIYvJIot

— Garth Brooks (@garthbrooks) August 4, 2021
Yearwood, who was inducted into the Grand Ole Opry in 1999, marked another career first when Pearce asked her to officially induct her into the sacred institution.
"I'm honored to be asked," Yearwood told Pearce during her induction ceremony. "This is the first time I've ever been asked to induct someone. I got to meet you at an awards show several years ago, and I liked you immediately. Your kindness; you're a good egg. But you also have those pipes. You are truly a talent. Congratulations on all your success. I do want to say that this place, the Grand Ole Opry, is a special place. When I was a little girl, I just saw myself on this stage. This is what I wanted, so I get it.
"This is not a club that you can just join," she continued. "This is a very special family that you have to be invited into. When they ask you to become a member, it means that they know that you get it. You're doing something great, but you also get what came before."
Read 5 Of Our Favorite Garth Brooks and Trisha Yearwood Duets here.