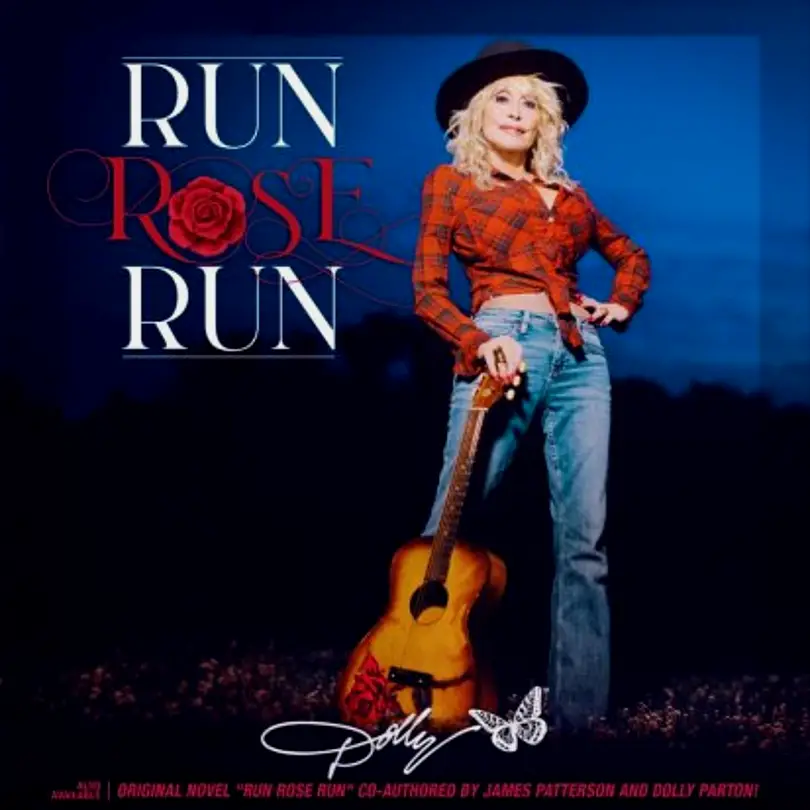 Neither Dolly Parton nor James Patterson were experiencing a career lull when they decided to combine their talents. The Country Music Hall of Fame member and acclaimed author teamed up together on the upcoming novel Run Rose Run, not at all because they had to, but purely because they wanted to.
Although well-versed in writing lyrics, Parton had never written a novel before, and might not have never added that to her list of accomplishments if Patterson hadn't reached out to her.
"I thought, 'What? Why do you want to write a book with me? You're doing alright on your own and I'm doing OK,'" Parton recalls to People. "He said, 'No, I think this would be a good thing!' So I thought, 'Well, why not? I'm doing everything else.'"
Once they started working together, Parton realized that she and Patterson had a lot more similarities than just a love of writing.
"[We are] very similar in the fact that we like to have a good time and we don't take the work so serious we can't enjoy it," Parton says.
Parton and Patterson also discovered that not only did they have similarities in their personalities, but their creative talents also worked well together.
"I'd get good title ideas from some of the things that he'd write, and then I would write something about that and the situation, and then he would expand on the characters and on more of the story," Parton recalls. "He says it was really beneficial to him, and it was beneficial to me, because we'd get together and put all those things together, clean up our mess, and then start again."
Parton might have loved working with Patterson, but the appreciation and admiration definitely went both ways.
"It's been an honor — and a hell of a lot of fun — to work with the inimitable Dolly Parton, whom I've long admired for her music, her storytelling, and her enormous generosity," Patterson praised.
"The mind-blowing thing about this project is that reading the novel is enhanced by listening to the album and vice versa," he continued. "It's a really unique experience that I know readers (and listeners) will love."
Parton is also releasing an album of the same name, with songs to go along with the Run Rose Run storyline.
"It's like writing for a Broadway show or something where you know who the characters are," Parton explains. "It makes it easier to write for them. He would send pages and it would make me think, 'Oh wow, that would make a great song,' when something was said a certain way."
The Run Rose Run album will be released on March 4, with the novel out on March 7.
Run Rose Run is available for preorder here.*
*Everything Nash has an affiliate relationship with Amazon, which means we may receive a commission from purchases made through links on this page.