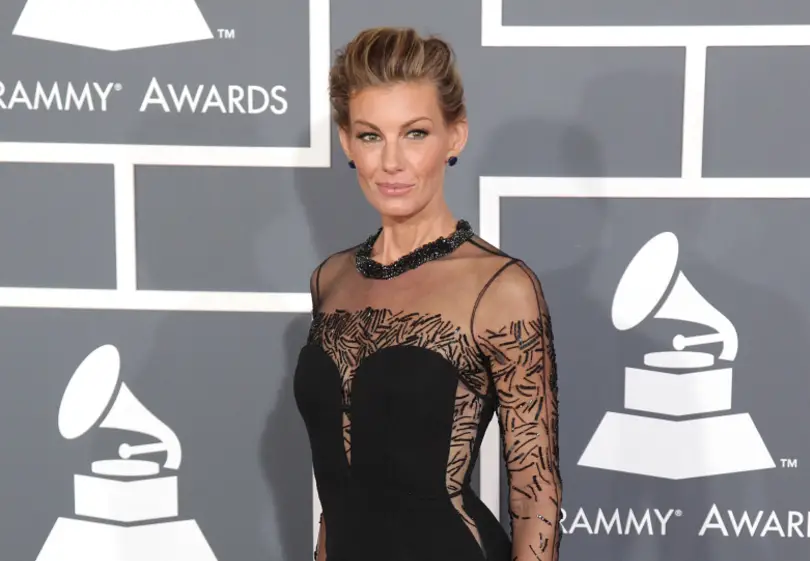 Faith Hill has wrapped up filming for the first season of 1883, the prequel to Yellowstone, with the show already renewed for a second season. The wife of Tim McGraw has shown off impressive acting skills, skills she hasn't used much since appearing in the 2004 movie, Stepford Wives. Although the movie had an all-star cast, including Nicole Kidman, Bette Middler, Glenn Close and more, the grueling movie left Hill not wanting to commit to anyhitng like that ever again.
"It wasn't the best experience, so I said, 'I will never ever, ever, ever, ever do another, anything like that, a movie,'" Hill revealed on The Kelly Clarkson Show. "Because it took so long. The waiting for me. … I cannot. I have to be busy, doing stuff."
Hill did star in an independent movie called Dixieland in 2015, but mostly put her aspiring acting career on hold, until 1883.
"I've read a lot of scripts over the years and nothing hit me or the timing wasn't right," Hill explains. But when the script for 1883 came in, Hill says she knew she wanted to be part of the TV series.
"For the script to have been so incredibly well-written, I honestly had never read anything like that. So we just made the decision to do it," Hill says.
Hill might have been impressed with the 1883 script as soon as she saw it, but it was her husband who was first asked to be cast in the TV show, by the show's creator, Taylor Sheridan, and then asked his wife.
"I'd been a fan of Yellowstone since the first night it came out," McGraw told BMLG. "So, Taylor called, and he goes, 'Hey man, I want you to be in Yellowstone, and you're gonna play the original Dutton who founded the Yellowstone ranch.' And he said, 'You're also gonna have a wife. Do you think Faith would be interested in playing your wife?' It took me about three days to get the nerve up to ask her. She said, 'Sure, I'll be glad to do it. It'll be fun.'"
For years, both Hill and McGraw made a conscious decision to focus on raising their three daughters, now grown, which is also why both of them turned down plenty of opportunities over the years.
"For our careers better or worse, or whatever, that's always been our core understanding and our core principle, is putting our family first," McGraw said. "And I think that that's paid off in our kids and their lives and how we've given them as much of a normal life as we can in the situation that they're in."