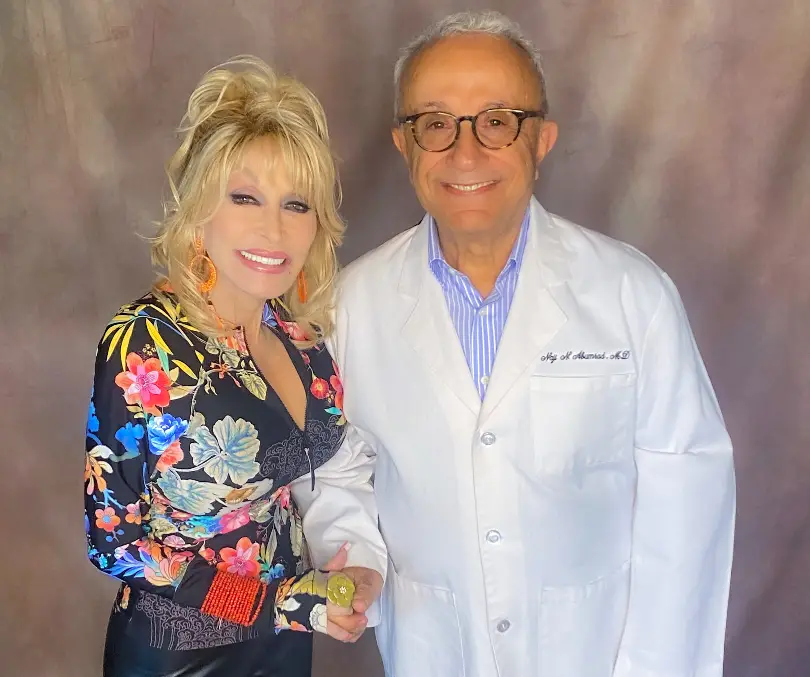 Dolly Parton has made another generous gift to a Nashville hospital. The future Rock and Roll Hall of Fame member just donated a million dollars to pediatric infectious disease research Vanderbilt University Medical Center. The large donation comes almost two years after Parton also donated a million dollars to the same hospital, to the COVID-19 Research Fund, which ultimately helped create the COVID-19 vaccine.
The gift is going to help fight serious infectious diseases, such as coronavirus, along with others that have a global impact. The money will go specifically towards research into "understanding how viruses and bacteria cause disease, understanding and preventing resistance to antibiotics, preventing and treating infections, diagnosing and treating infections in children with cancer and research to define the impact of childhood infections throughout the world," per a press release.
"I love all children. No child should ever have to suffer, and I'm willing to do my part to try and keep as many of them as I can as healthy and safe as possible," Parton says.
"We are deeply honored by Dolly's contribution to our research mission," Mark Denison, MD, Professor of Pediatrics and Director of the Division of Pediatric Infectious Diseases, adds. "For over 40 years our division has been a national and international leader in studies for the diagnosis, treatment and prevention of life-threatening infections, and this gift will accelerate our work and support new ideas."
Parton previously said that her earlier gift to VUMC was not about the money she spent, but about what could be accomplished by her generosity.
"It ain't about the money," Parton said on Sunday TODAY. "I've often said that I count my blessings a lot more often than I count my money. I just want to be able to lift up people if I can, and do something, put some joy out there."
Parton likely isn't done giving, or making money to help others. The 76-year-old vows to continue working, and working hard, for as long as she can.
"I wake up with new dreams every day," Parton says (via Yahoo! News). "People ask me why I still work so hard and why couldn't [I] just sit back and enjoy it? I remember seeing a sign in a bathroom one time that said: 'Any peacock that sits on his feathers is just another turkey.' I don't want to be that."
Parton is grateful that she has been able to help others, something she is as passionate about as her multi-faceted career.
"I feel like when you want to do good, you try to do good and you have faith, it just seems like good things happen," Parton says. "I'm so proud of the way that my whole life has been."
Photo courtesy of Dolly Parton