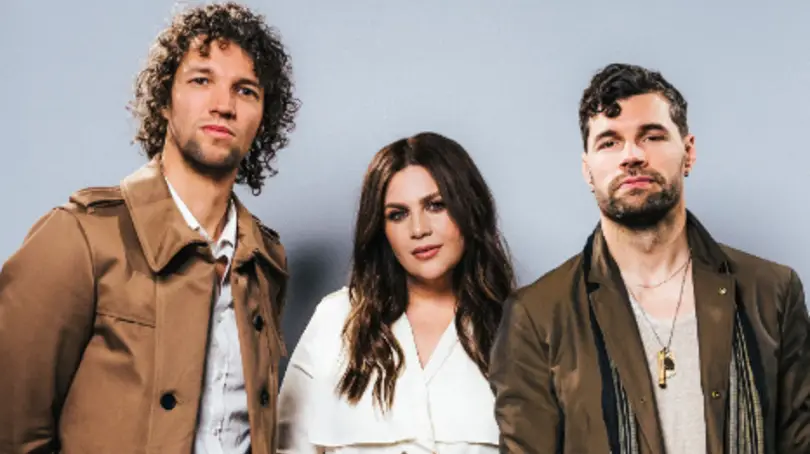 For KING & COUNTRY just released a new collaboration, with Hillary Scott! The sibling duo, made up of Joel and Luke Smallbone, have dropped a new version of their recent No. 1 hit, "For God Is With Us," featuring the Lady A member.
For KING & COUNTRY first included "For God Is With Us" on their What Are We Waiting For? album, released in March. The song, which Joel and Luke wrote with Josh Kerr and Jordan Reynolds, was initially intended as a song for their A Drummer Boy Christmas project, released in 2020.
"We originally penned 'For God Is With Us' as we were working on our Christmas record," Joel shares (via JubileeCast). "We started writing this song from the perspective of a baby boy, and then into adulthood and the great sacrifice of Jesus and then how it impacted humanity. And somewhere along the way, we looked back and Luke and I called one another and said, 'Hey, maybe this is not just devoted to Christmas.
"Maybe this is a thought, an idea, that could carry with us through the whole year, through Christmas, and Easter, and beyond,'" he continues. "Maybe this is a good reminder after so much loss, and so many questions about where God is in the midst of a pandemic, and where God is in the midst of racism or political division.'"
What Are We Waitng For? marks the duo's fourth studio album, plus their holiday album. Written and recorded mostly during the pandemic, their latest project also happens to be their most authentic.
"We feel settled," Joel tells Everything Nash. "The first record you're like, 'We might never get to do this again.' And the second record, you've got this sort of sophomore slump thing. And then the third record, I think for us, it was a deeply personal record, but it was also the third record. It has to be something special or remarkable.
"And then this one, the combination of being at home when we recorded it, because of the pandemic, and when we wrote it as well, we were home," he continues. "And then, we just celebrated ten years of being a band. It's, 'Oh, this is good,' which is funny because you feel that with us not having a job for the last year or two years, in some ways it should feel different, but it actually just feels really settled."
"For God Is With Us" featuring Scott is available here. Find all of For KING & COUNTRY's music by visiting their website.