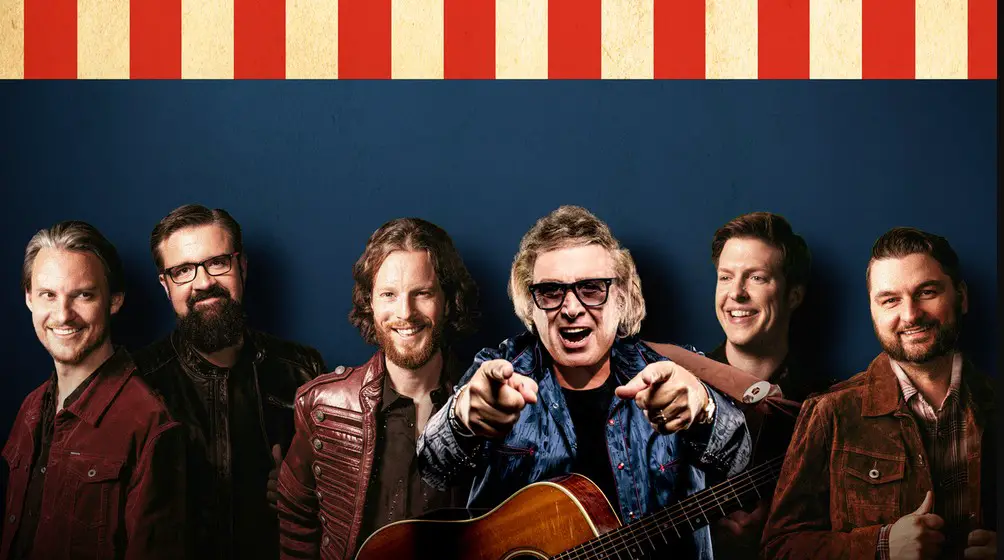 Don McLean's "American Pie" collaboration with Home Free was a first for the legendary singer. The 75-year-old reveals he had never collaborated with another artist until joining with Home Free for a new version of his classic hit, to celebrate the 50th anniversary of the historic song.
"Recording 'American Pie' with Home Free was something that I never imagined I would have done," McLean says in a statement. "My manager brought me the idea and I was like 'Okay, but I have never collaborated with anyone before, and why would I do this?' Then I heard their vocal harmonies and it reminded me of The Jordanaires, and then found out they don't sing at all with instruments. What happened in the studio was great, but what happened when they put it all together was magic!"
Home Free, who also earned a Telly Award for their  "God Bless the U.S.A."  collaboration with Lee Greenwood and the United States Air Force Band, racked up three more Telly Awards with McLean. The singers all won a Gold Telly in the Best Use of Animation category, a Silver Telly in the Music Video of the Year category, and another Silver Telly in the Best Remote Production category.
"I am honored to have worked with these guys and to win, not just one, but three national Telly awards for the music video is just great!!!" boasts McLean.
For Home Free, they already felt like winners just to be able to record with the iconic singer.
"We have admired Don's songwriting for many years and to actually get in the studio with the man that not only wrote the song, but the artist that made it a worldwide anthem was really something you can only dream about,"  Home Free's Austin Brown  says. "We did the video remotely due to COVID and making sure we all stayed safe. We never thought that this video would bring home awards, let alone, be so well received by critics and fans. We are humbled and thankful for this opportunity."
Home Free has collaborated with numerous artists over the years, including Kenny Rogers, the Oak Ridge Boys, and Alabama, among others. But there are still several other legendary artists the all-vocal group dreams of joining on a song.
"We're real country music fans,"  Brown tells Everything Nash. "So we look up to everybody in this industry … We know that Dolly Parton has at least heard a pitch from us. She was interested last year, and she was like, 'Maybe next year,' 'cause she had a thing last year. So who knows. There's no validity to that. That's just a hope. Ideally, we'd love to work with Dolly. And one of my favorite artists in country music of all time is Travis Tritt. I'd really love a chance to get to work with him."
Want more exclusive interviews? Subscribe to our YouTube channel here.