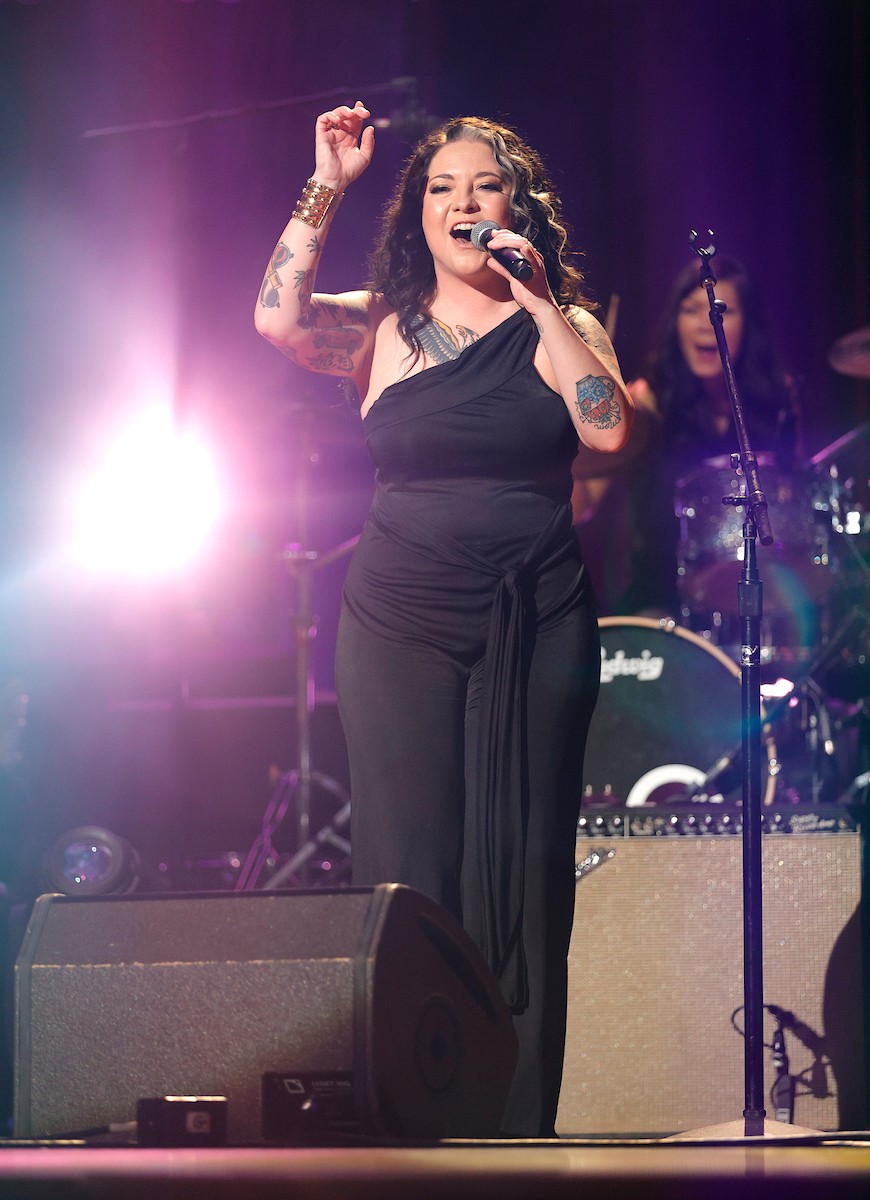 Ashley McBryde will kick off three consecutive headlining shows at the Ryman Auditorium on Thursday, August 26. For McBryde, who grew up dreaming of being a country music singer-songwriter, to headline the Mother Church of Country Music is more than anything she could have dreamed up on her own.
"One of my crew members actually nailed it. He said, 'It's like your wedding day," McBryde shared during a virtual press conference as part of the ACM Honors ceremony. "'The first time you headline the Ryman, it's that big. It's that magnitude.' I said, 'Exactly.' Especially when you consider it's more about the people in attendance than it is about you. It's just like your wedding day. And I'm honestly trying not to think too hard about it, because I don't want to psych myself out. I'm just trying to be like, 'Yep, it's going to be good. We're going to headline the Ryman. Everything's going to go smoothly.'"
McBryde performed "Girl Goin' Nowhere" during the ACM Honors, in tribute to Academy of Country Music veteran, Lisa Lee, who recently passed away from brain cancer.
"This is bucket list," McBryde says of the chance to perform at the industry show. "The first time you perform at the Opry is of course on your bucket list. Late night TV or TV at all is on your bucket list. But you know that you can pat yourself and tell yourself that — the phrase 'I made it' doesn't really sit well with me, but 'I'm here.' That does sit well with me."
McBryde wrote "Girl Goin' Nowhere," the title track of her freshman album, with Jeremy Bussey, inspired by dreaming of playing the Grand Ole Opry.
"We had those ideas floating around and he said, 'Have you played the Grand Ole Opry?'" McBryde recalled to Apple Music Country's Love Junkies Radio. "I said, 'Not yet, but I plan to.' And this is about a year, year and a half before Opry ever knows who I am. He said, 'Well, then all we have to do today is write what you want to say the first time you play the Opry, and we have to write it in such a way that Guy Clark wouldn't be upset if he had to listen to it.'"
A very limited number of tickets have been made available for McBryde's Ryman shows. Find information here, and see all of McBryde's upcoming shows on her This Town Talks Tour,  by visiting her website.