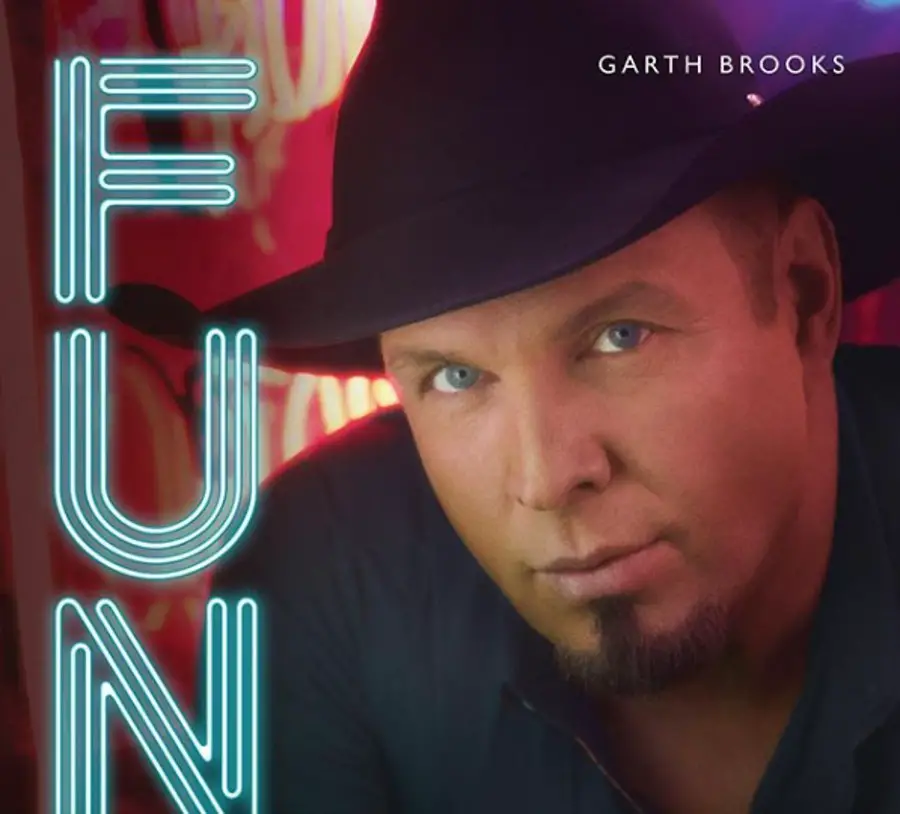 Garth Brooks' new album, FUN, is out! The 14-track record, which includes eight songs co-written by Garth, also features a duet with Charley Pride. The two sing on a song called "Where the Cross Don't Burn," which Garth made sure to include, after he erroneously thought the country music legend had passed away, thanks to misinformation on the internet.
"I slammed the laptop and Miss Yearwood said, 'What's wrong?'" Brooks recalled to the Washington Post. "I said, 'Charley Pride passed away. I blew it. I've had a song I wanted to sing with him for 10 years and my lazy a– didn't get it done. It's just one of those things where I just blew my chance."
Fortunately, the next morning, Garth realized that Charley was very much alive, and made plans to record "Where the Cross Don't Burn" with him. The song is just one of several on the new set of tunes that carry an important message — one the 58-year-old says is needed now more than ever.
""The Courage of Love" says "If we're gonna give our children a future that is bright, then truth must be the answer and love is the light,"" Garth explained. "'Message in a Bottle" goes with, "I guess I've always been a dreamer, but I've seen where dreams can lead, for in the hearts of all believers, there's only possibility.'"
"It's a message that this world would run a lot more smoothly if we just could find the patience," he added. "It's the empathy and the sympathy for what someone else is going through."
Garth previously admitted he wasn't sure if 2020 was the time to release an album called FUN, which also includes light-hearted songs like "Dive Bar" and "Party Gras (the Mardi Gras Song)" as well. But ultimately, he realized that there was never a better time to release this music than now.
"I think you can read into this music very current stuff that's going on," Garth acknowledged. "But the current stuff that's going on right now is timeless — it's all about change, how you adapt to change and how you overcome."
See a track list for FUN below, and purchase the record at GarthBrooks.com.
FUN Track List:
1. The Road I'm On
(Randall King, Garth Brooks)
2. That's What Cowboys Do
(John Martin, Mitch Rossell, Garth Brooks)
3. All Day Long
(Bryan Kennedy, Mitch Rossell, Garth Brooks)
4. Shallow (the duet with Trisha Yearwood)
(Stefano Germanotta, Mark Ronson, Anthony Rossomando, Andrew Wyatt)
5. Dive Bar (the duet with Blake Shelton)
(Mitch Rossell, Bryan Kennedy, Garth Brooks)
6. Amen
(Bobby Terry, Matt Rossi, Garth Brooks)
7. The Courage Of Love
(John Martin, Garth Brooks)
8. I Can Be Me With You
(Benita Hill, Amanda Colleen Williams)
9. Message In A Bottle
(Jenny Yates, Garth Brooks)
10. Stronger Than Me
(Matt Rossi, Bobby Terry)
11. (A Hard Way To Make An) Easy Livin'
(Matt Rossi, Bobby Terry)
12. Where The Cross Don't Burn (featuring Charley Pride)
(Troy Jones, Phil Thomas)
13. Party Gras (the Mardi Gras Song)
(Matt Rossi, Garth Brooks)
14. (Sometimes You've Got To Die To) Live Again
(Gabe Dixon, Wayne Kirkpatrick)