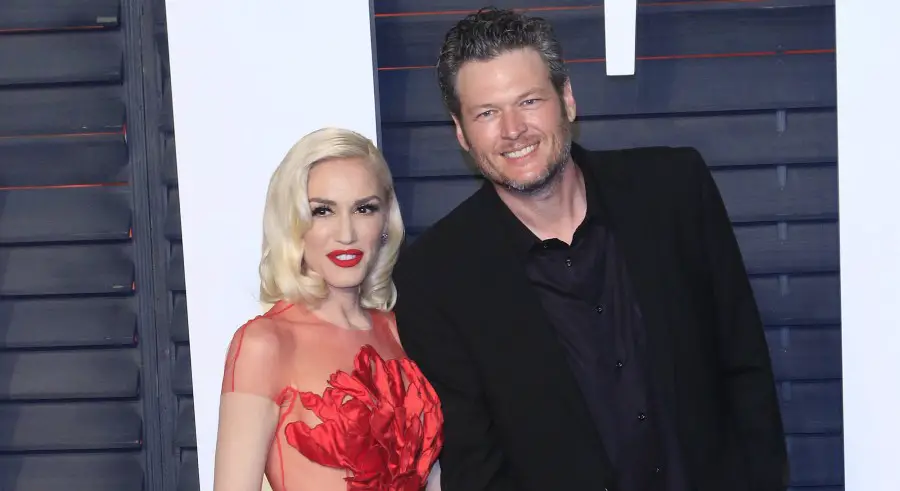 Gwen Stefani might be 51 years old, but she certainly doesn't look it. The former No Doubt singer, who has been dating Blake Shelton since 2015, says she actually started looking younger after she began dating the country music superstar.
"Blake is the greatest guy," Stefani boasted to Australia's Herald Sun. "I look back over the past few years and look at pictures of when I first started kissing Blake, and I look the best I've ever looked in my life in those photos. Love must look good on me. I feel like that does show through – it really does."
Stefani also credits Shelton, or at least his Oklahoma ranch, with inspiring her to release her own music. After spending time with him at his home during the pandemic, the mother of three got to work on a new album, five years after her This Is What the Truth Feels Like project.
"After being quarantined in Oklahoma with the boys for 100 days straight I was quite thirsty to investigate any music coming out of me," she says.
Stefani's new music is a return to the reggae and ska sounds she fell in love with as a young girl, but she has also been heartily embraced by the country music community. Stefani joined Shelton on two of his singles, "Nobody But You" and "Happy Anywhere," both which went all the way to No. 1.
"I would have never imagined that," Stefani said on Jimmy Kimmel Live of being welcomed into country music. "It's so far out there, that it's hard to even remember my other life back then. But honestly, being actually opened up to the country music genre has been really cool, because I kind of define myself, what I feel like makes me feel good about myself, is my songwriting. That's what makes me feel like I'm actually contributing to the world.
"Some of the songwriting in country music, is just masterful," she boasts. "It's storytelling, and it's very familiar in a lot of ways, in the sense that, the story's getting across, the heart's getting across, and the message. I learned a lot. I'm so happy to be opened up to the whole genre."
Stefani is nominated with Shelton for an ACM Award for Music Event of the Year, for "Nobody But You," an industry recognition she never expected.
"I really just hopped on a couple of songs, which was an honor," Stefani said on The Ellen DeGeneres Show. "Blake Shelton has 27 No. 1 radio hits, I never in my wildest dreams would imagine being part of that. To be on a song that goes No. 1 in a genre that I have no business being part of, twice, and now up for these awards, it's pretty monumental and exciting and unexpected."