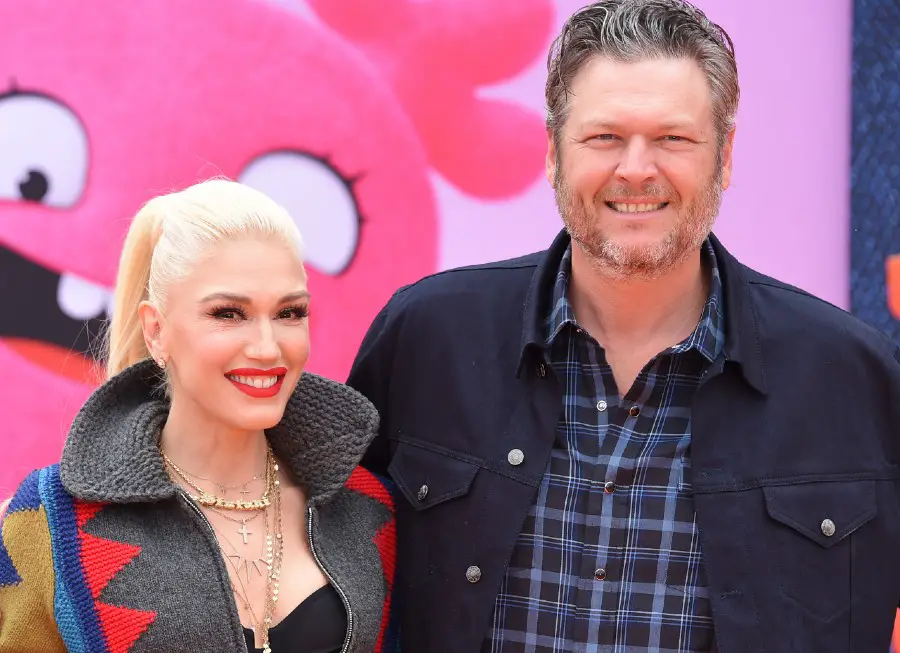 Gwen Stefani and Blake Shelton will celebrate one year of wedded bliss on July 3. The superstar couple originally planned on having a massive wedding, but the pandemic changed their plans — and Stefani couldn't be more grateful for how their ceremony took place.
"It got really small," Stefani said on The Ellen Degeneres Show. "I had this fantasy of building bleachers. But it just was like, it got smaller and smaller, and you know, the Lord works in mysterious ways. It was the perfect amount of people. It was so intimate. It was so exactly what it needed to be, and not just the wedding, but the marriage is so fun, and I'm so into it, so I feel very blessed."
Stefani and Shelton split their time between Los Angeles and Shelton's Oklahoma ranch, which is where Shelton is spending a few days to get the ground ready for a new garden that Stefani is creating.
"When we do things, we go big, and we're doing major gardening," Stefani shares. "We're talking about daffodils, we're talking about tulips — everything. We already did all the bulbs, and we did wildflower seeds. Now we're doing zinnias. So I sent him home to figure out how to till all of the land, and dig a well."
Stefani didn't do much gardening before meeting Shelton, but now she enjoys all of it, and finds a lot of meaning behind the task.
"I was just talking about seed-planting, because it's such a huge thing in my life, and only to end up in Oklahoma planting seeds," Stefani says. "I think about all the different seeds that were planted in my life — the seeds of faith, the seeds of these ideas, these wild ideas I had that actually came true, and even the one to fall in love with Blake. It's crazy because now I'm gonna go back there and plant so many flowers, and they're gonna bloom, and it's so exciting. There's just so much relevance between the two things, if you think about it."
Shelton recently spoke out about how his life has changed, for the better, since falling in love with Stefani.
"I think honestly looking back under the circumstances that Gwen and I fell in love with each other and got together, that alone was all of the proof I needed," Shelton told Lon Helton at the recent Country Radio Seminar. "She has such a strong faith in God. I mean, if Gwen was sitting here right now, she would [say it's] God, and then everything else. That's number one in her life and has been her whole life. She doesn't beat you over the head with it; she would never do that. That's her relationship. But I've learned a lot from Gwen about a lot of things, really just watching her and learning from her and learning how she thinks and how she treats people, and how she just operates in her life."