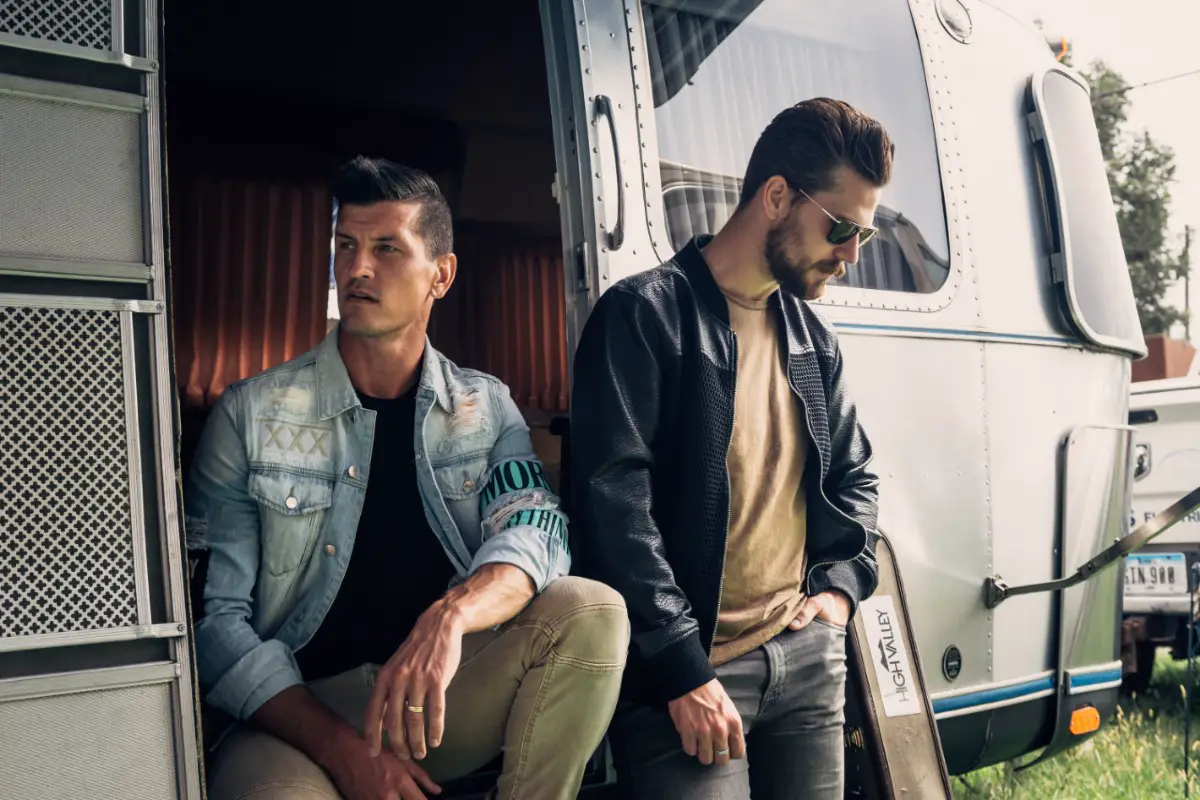 New music is coming from High Valley! The duo, made up of brothers Brad and Curtis Rempel, just announced their EP, Grew Up On That, will be released on May 22, and share stories and experiences, via each of the six songs on the record, from their unique upbringing in a conservative musical family in Canada. The debut single, "River's Still Running" is already at radio, and was written by Brad, along with hit songwriters Randy Montana and Corey Crowder.
"When we wrote this song, we had no idea about the predicament we'd be in right now," Brad said in a statement, referring to the ongoing coronavirus pandemic. "But it's pretty true that if you can look outside and see the sun still shining, see the river still running… then you know it's going to be ok. We just have to focus on little pieces of positivity every single day."
Included on Grew Up On That is also a song called "Your Mama," written by Florida Georgia Line's Tyler Hubbard, along with Ben West, Josh Miller and Troy Verges.
Name something you're blessed with. CAN'T BE MONEY.

Posted by High Valley on Friday, April 17, 2020
High Valley already teased "River's Still Running" on social media. The duo is currently scheduled to hit the road with the Eli Young Band in May. Download or stream "River's Still Running" on High Valley's website.
Grew Up On That EP Track Listing:
1. Grew Up On That (Brad Rempel, Ben Stennis, Jaron Boyer)
2. Your Mama (Ben West, Tyler Hubbard, Josh Miller, Troy Verges)
3. River's Still Running (Brad Rempel, Randy Montana, Corey Crowder)
4. Northern Star (Brad Rempel, Matt Rogers, Ben Stennis)
5. One Day You'll Get It (Brad Rempel, Derrick Southerland, Ben West)
6. Show Me The Way (feat. Jillian Edwards) (Brad Rempel, Daniel Tashian, Tenille Nadkrynechny)
Photo Credit: Courtesy of Warner Music / Mike Stahl