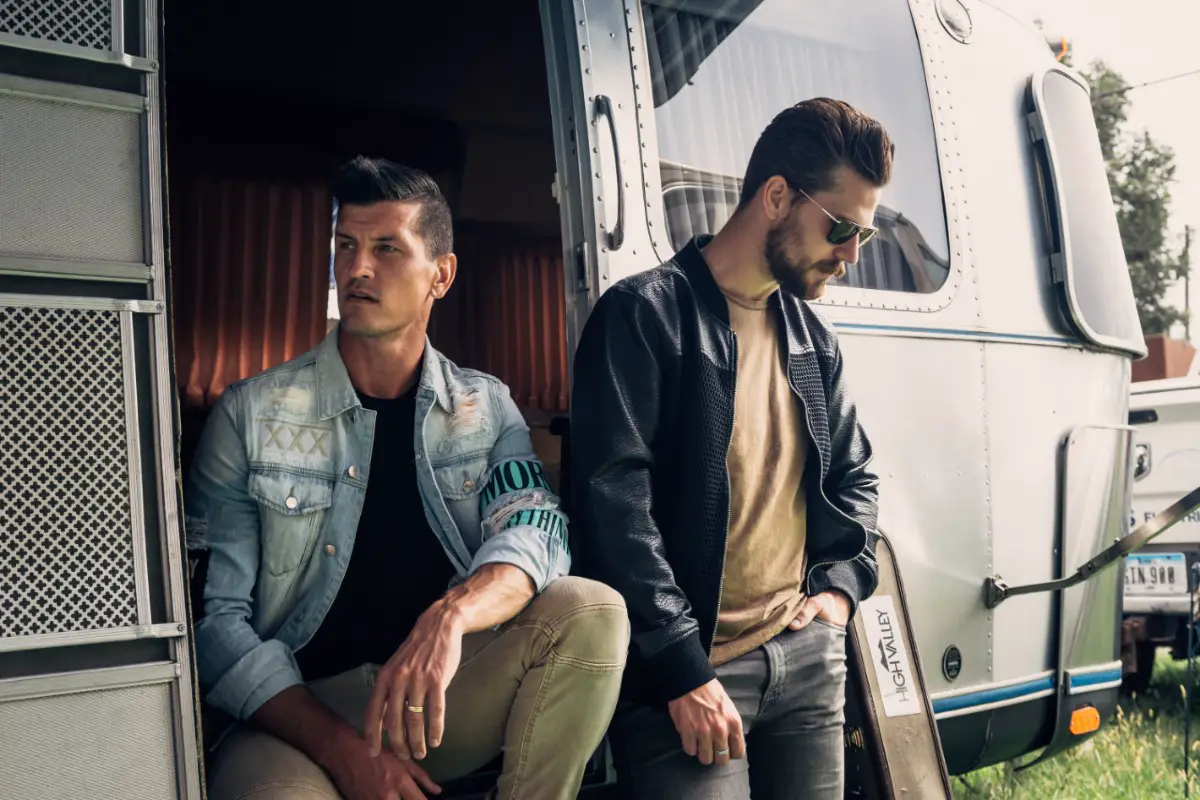 When High Valley planned on releasing their latest EP, Grew Up on That, the sibling duo, made up of Brad and Curtis Rempel, had plenty of plans to promote their latest project, before the coronavirus pandemic derailed those plans. Still, while the brothers are disappointed that they can't perform the new songs for their fans, they admit it is nice to have so much time with their family while off the road.
"It's very different, but we're thankful," Brad told Everything Nash, speaking of life at home with his wife, Rebecca and two sons. "Never in our lives since they've been old enough to walk, have we had this much time one-on-one with our kids. So it's pretty special. We hope obviously for them that they get to get back to their teams and playing games and having fun.
"But in the meantime, they're kind of living a little more like we did growing up," he continued. "You have fun at home and you play your sports outside with your brother and it's less organized. They're still loving it. It's just a different way."
Curtis' wife, Myranda, and his son and two daughters are also adjusting to life with their dad's constant presence, although they miss their daily activities.
"We're doing great," Curtis stated. "We're kind of out in the country here and just hanging out with the kids on the farm. Obviously a Ninja warrior class and gymnastics got canceled for our kids, so they're not getting to do that kind of stuff. They're not seeing their friends as much, although that's starting to change just a little bit now. But we have farm chores and picnics and collecting the eggs and all kinds of projects that I'm working on at home.
"I honestly, I've not been bored at all yet," he added. "There's always something on the to-do list. So, it's been good. It's been great family time."
Brad co-wrote five of the six tracks on Grew Up on That, and has been using his time to pen even more songs, perhaps for their next album.
"Writing saved my life during this time because I can still Zoom and write part of the song and email it to somebody and have them work on it and send it back," Brad noted. "And that part hasn't changed that much. There are certain days when writing via Zoom feels just as normal as writing face to face. And then there's other days when it's just too futuristic and distant and horrible."
Grew Up on That is available for purchase via Amazon
and High Valley's website.
Photo Credit: Courtesy of Warner / Mike Stahl