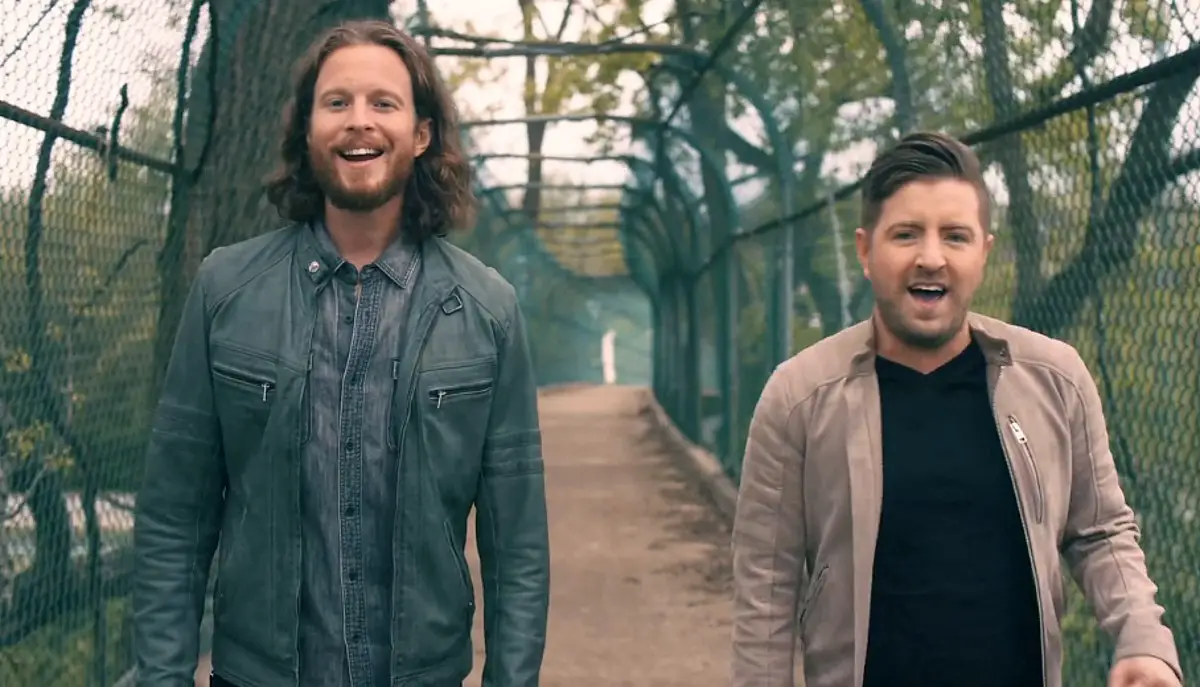 Home Free and Billy Gilman made magic together with their collaboration on "One Voice," and now the song's powerful video is up for a huge honor. The video has been nominated for a prestigious Telly Award, in the Best Social Video category.
"Our video with Billy Gilman for 'One Voice,' is a nominee for the Best Social Video category in the Telly Awards, but we won't win without your votes!" Home Free announces. "Let's rally up some of that Home Fry spirit and give the video the push it needs!"
The video, which has scenes of suicidal ideation, starred Gilman and Austin Brown, making the redemptive story of "One Voice," which Gilman first released in 2000, come to life.
"It is a powerful song," Brown said before the video was released. "Billy Gilman is a remarkable artist, with an incredible voice. A beautiful platform, and he's got incredible fans. I think, no I know that everyone who watches this video is going to appreciate it. You're going to find a whole new love for Billy and this song … This is a message that needs to be out in the world. It is an energy that the whole world can absorb and sort of bring back out with even more love."
"One Voice" was the title track of Gilman's debut album, which was released when he was just 12 years old. As an adult, who admits he went through his own struggles with mental health, Gilman's sole goal for "One Voice" was to impact others.
"I would never have imagined that America, let alone in the world, we would be seeing so many suicides," Gilman said last year of the importance of "One Voice" (via CMT). "If we could be a little nicer to one another and learn that we are all made differently, but we all deserve kindness, love, and respect it would make the world a better place."
Home Free also won a Telly Award in 2021, for Most Viral Video, for their "God Bless the U.S.A.," collaboration with Lee Greenwood and the United States Air Force Band.
"One Voice" is on Home Free's forthcoming The Sounds of Lockdown album. The 20-track record, recorded while the group was at home due to the pandemic, will be released on May 13. Pre-order the record, and find tour dates at HomeFreeMusic.com.
Vote for Home Free to win the Telly Award here.
If you or someone you love is struggling, help is available at the Suicide Prevention Hotline, at 800-273-8255.