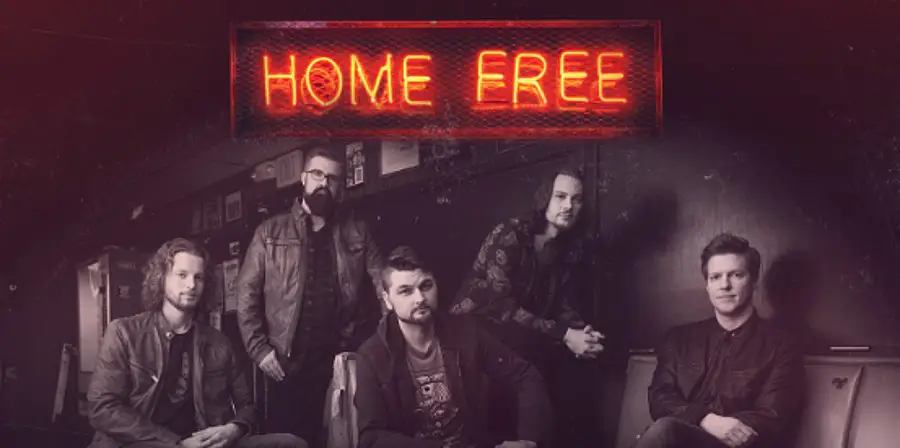 Few, if any artists, have as loyal of a group of fans as Home Free. The all-vocal group praises their fans, dubbed the Home Fries, for supporting them throughout their entire career, but especially amid the challenges of last year.
"It's hard to be objective about it, because that's all we know, but it certainly seems like it's a different level of engaged, and devoted, for sure," Tim Foust tells Everything Nash.
"The Home Fries do the exact same thing that my immediate family does," adds Austin Brown. "My mom is always telling everybody and anybody. My dad sits down at a restaurant, any restaurant he goes to, and he's like, 'This is my son.' And then he plays it, and holds the phone up for them. It feels like the Home Fries are just extensions of our family."
Home Free gained a large fan base after winning Season 4 of The Sing-Off in 2013, but many of their current fans were completely unaware of the former reality TV talent show.
"It's always surprising to me now, how many people have never heard of The Sing-Off," Foust says. That was such a catalyst, and such a catapult to international acclaim for us, but more people have discovered us since through our music videos and stuff like that. And so, a lot of people are getting involved via social media or through our Patreon campaign. We really do have a hands-on, interactive relationship with our fan base that I think a lot of bands don't bother with. We have crafted a different type of relationship with our fans, and it has paid off tenfold.
"So if there are any young artists watching right now, that's our advice," he adds. "Interact with your fans. Actually establish a real relationship with them, on an off stage, and they will champion you for life."
Home Free has always been grateful for their fans, but never more than last year, when they unexpectedly had to come off of the road.
"They literally kept us afloat over the last year, honestly, via our Patreon campaign, and by purchasing and streaming our music and our videos," Foust says. "That is what kept Home Free afloat over this last year."
For all of the success Home Free has had, including millions of YouTube views, streaming success, sold-out arenas and more, Brown is quick to point out that none of it would have happened without their fans championing their music.
"Our fans just continue to give because they want more music," he praises. "Our success to any degree is their success, in a really personal and tangible way. They see the inside of my house on a daily basis through social media and in  Home Free music videos."
Home Free will resume their Dive Bar Saints Tour later this year, with the Canadian dates taking place in 2022.
"We'll be playing catch up for a while," Foust concedes. "But our fans have been so patient and understanding for the most part. Everybody is missing live music, us included. We're so excited to finally bring our show back to people who have been desperately craving it for a couple of years."
Home Free will release their patriotic Land of the Free album on June 25. It is currently available for pre-order at HomeFreeMusic.com.
Want to see more videos? Click here to subscribe to our YouTube channel.