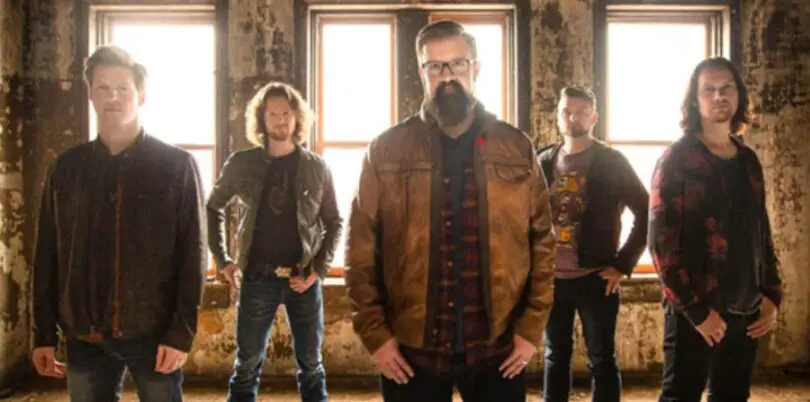 Home Free is one of the busiest touring groups in the country, of any genre. So while being forced off the road because of the coronavirus pandemic was devastating in many ways, band member Rob Lundquist says there has been a bright side to having so much time at home.
"I have never, not in the last 15 years, been home for eight months. I don't want to say 'blessing,' but there were definitely positive things that came out of it," Rob told Taste of Country. "When I got home from Europe in March, my 2-year-old son wasn't really saying full sentences, or anything like that. Now, he is talking like crazy. And I didn't really get to experience that with my daughter, because I was gone all the time. So as awful as it's been, it's been a really special time for me."
Home Free just released their Warmest Winter album, which features seven cover songs and five originals, including "What We Need is Love." Although not necessarily a Christmas tune, the song, which was written by fellow Home Free member Tim Foust, along with Ernie Halter, felt especially timely in light of current events.
"I just felt like that's a very appropriate song to put out right now, with how crazy everything is," Rob explained. "I felt like it could appeal to a lot of people all over the country, and we just thought that one was really special. It doesn't need to be on a Christmas album, per se. But we just loved the message so much,"
Either Tim or Austin Brown wrote all of the originals on Warmest Winter. The five-man group is no stranger to Christmas albums, having already released several throughout their career, and with good reason.
"I think [great Christmas music] is whenever you can convey a message that can relate to most people, and I know that both Austin and Tim were able to really tap into that," Rob said of the songs they wrote. "It's a time to hang out with family, to experience each other, love each other. And, they both were able to really tap into that on this album."
The title track of Warmest Winter was also written by Austin, along with Emma Brooke and Steven Martinez, although Rob admits his fellow bandmate might have trouble singing it live.
"I think he's going to have a hard time actually performing it, because it's so real," Rob said. "It comes from personal experiences, with losing his grandma. So I think [singing Christmas music] just sometimes maybe allows us to get a little bit more emotional and show off some more vulnerable sides."
Home Free just announced six livestreams of their upcoming Warmest Winter holiday special, beginning on Wednesday, December 2, which features Rachel Wammack, Striking Matches, Jeffrey East, the Oak Ridge Boys and Alabama.
Home Free will also perform a live, socially-distanced, show at the Ryman Auditorium on December 21. Find more information, and purchase Warmest Winter, at HomeFreeMusic.com.