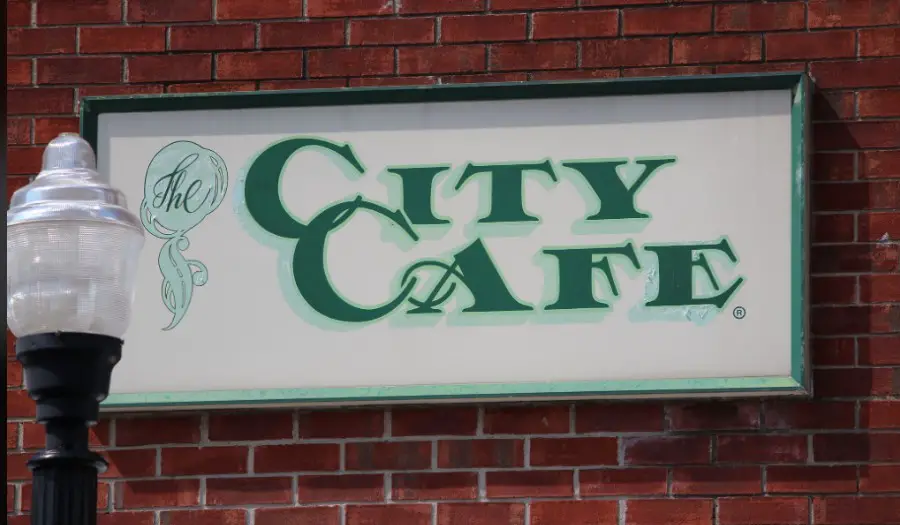 The owner of City Cafe, Teresa Kellogg, announced last week that the 120-year-old restaurant was closing its doors due to months of slow business because of the coronavirus pandemic. Thankfully, the community stepped up to help, and after raising almost $11,000 through a GoFundMe account — which was originally established to help employees pay their bills after losing their jobs — Teresa has decided to keep City Cafe open.
"The community wants to see CITY CAFE live on!" Teresa posted on social media. "We have put our heart and soul into this place and we aren't ready to give up. After the overwhelming support and love we have seen from you all, we can't just give up. We've decided to put all of our eggs in the basket and we need your help. Help us SAVE CITY CAFE. We would have never dreamed that this would happen. We truly didn't realize how much this community would fight for us. We absolutely still need your help.
"We've decided to re-vamp this Go Fund Me to specifically save City Cafe and the employees," she continued. "The best Christmas gift we can give our employees is to help them keep their jobs. This is our family. You all are our family. FAMILY STICKS TOGETHER AND FIGHTS FOR EACH OTHER. You've made it clear that you're willing to FIGHT for us. We are GOING to make it happen with your HELP."
In a separate post, the owner shared her thoughts on the overwhelming love and support of the community since she first announced that City Cafe had to close.
"First and foremost I want to thank God for saving City Cafe….He was working through each and every one of you," Teresa said as part of a lengthy Facebook post. "I truly believe that angels walk among us and YOU are those angels. We love our community! We love our customers! With your loving and continuous support City Cafe will live on!
"We came into this business with the intentions of carrying on the amazing history of this establishment. We are truly honored to be the keepers of this chapter in and of history," she continued. "The stories you all have shared with us about this Cafe warms our hearts and makes us try even harder to make your every visit special so that you may continue to tell the stories to future generations. You just never know what someone is going through in their life and how a show of love could actually change their life, possibly save it. That's what we strive to do everyday for our customers…and this past week you all did this for us!"
In addition to the GoFundMe fundraiser, which can be found here, donations are also being accepted at City Cafe. City Cafe is open Tuesday to Saturday, from 7:00 AM to 1:00 PM. Find more information at CityCafeMboro.com.