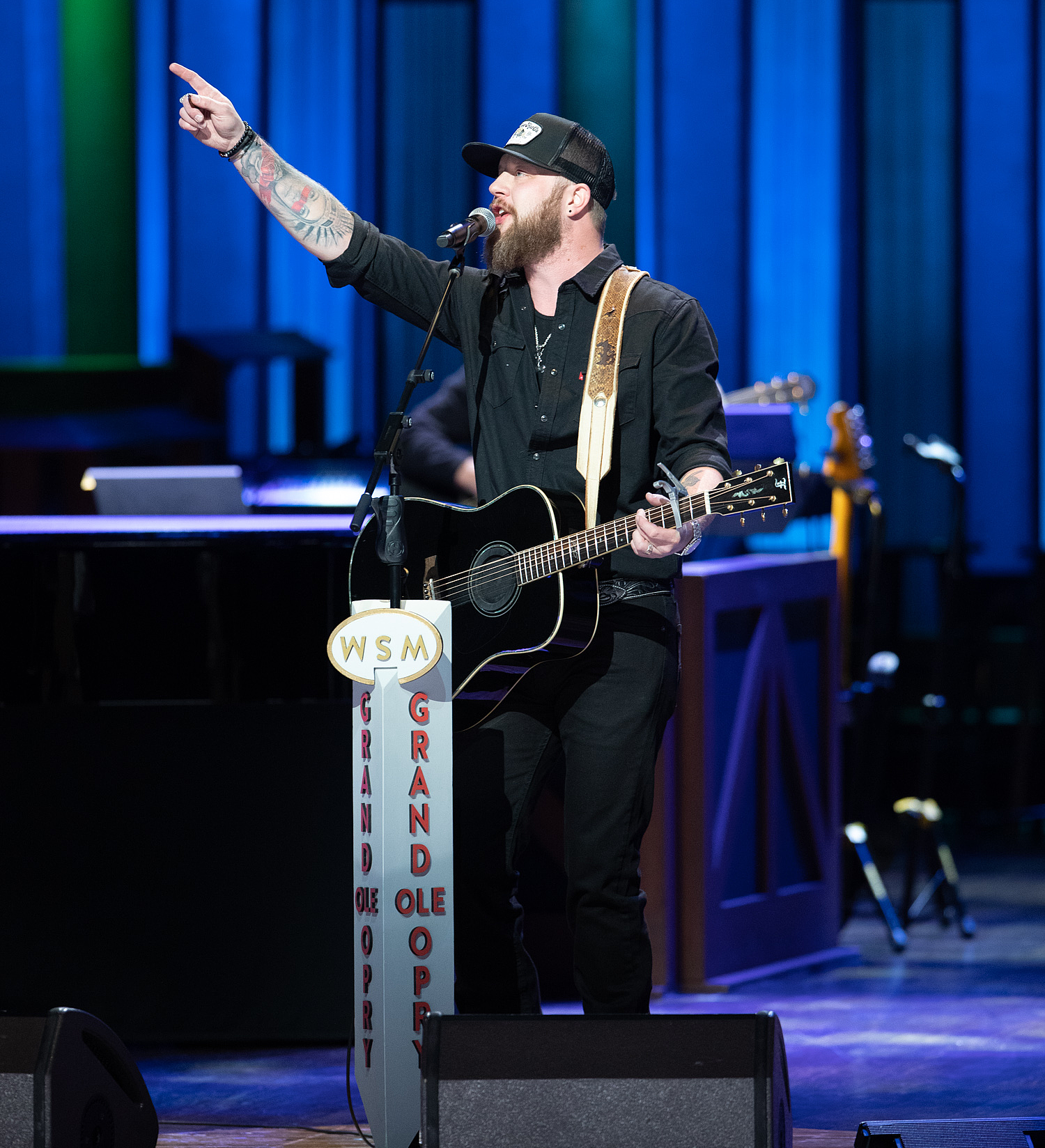 Jacob Bryant just crossed another milestone off of his bucket list, when he made his official debut at the Grand Ole Opry. The singer-songwriter took the stage on Friday, February 18, making another mark on his place in country music.
"It was extremely overwhelming, but also extremely awesome, all at the same time," Bryant boasts to Everything Nash. "You feel humbled and blessed to be there, but also just extremely nervous. There were a lot of different emotions going through my head. I was lucky enough to have a couple of mentors: my buddy, Mark Wills, who helped me get there, and talked to me before the show and then also Ricky Skaggs, a childhood hero of mine in the bluegrass world called me and prayed over me before my set.
"He sat there and talked to me about Jesus and told me to put it on Him," he continues. "He's got my back. It was pretty surreal to sit there and have somebody of that caliber call me before I walked into the circle. It was pretty awesome."
Bryant sang "Heartbeat" and "Sometimes I Pray," not that he remembers much of his performance.
"I kind of blacked out," Bryant admits. "A lot of people have asked me, 'What was it like? Tell me a little bit about it.' And to be honest with you, the only thing I remember was walking on stage and walking off stage. I went into autopilot and just kind of soaked it all in. The craziest part about it is I didn't even realize I got a standing ovation until I walked side stage. The people from the Opry met me and they were like, 'That doesn't happen.' I was like, 'What doesn't happen?' And they said getting a standing ovation. So I literally kind of had an out-of-body experience, really."
Bryant is already looking forward to playing the Grand Ole Opry again, and also connecting again with Skaggs, who has quickly become a confidant to the rising star.
"He's probably the closest thing to God I've ever met," Bryant says. "That man loves Jesus, and he likes talking about Him to everybody he meets, I was blessed enough to have lunch with him the Wednesday before the Opry,  and we kind of became friends that way. I texted him when all those nerves were happening the day of the show and asked him if he'd pray over me, and sure enough, he called me right before I went on. I sat there and talked to him and he prayed over me and got me in the right mindset to walk out there and really understand what this all meant."
Bryant's Bar Stool Preacher album is out now. Find all of his music and tour dates at JacobBryantMusic.com.