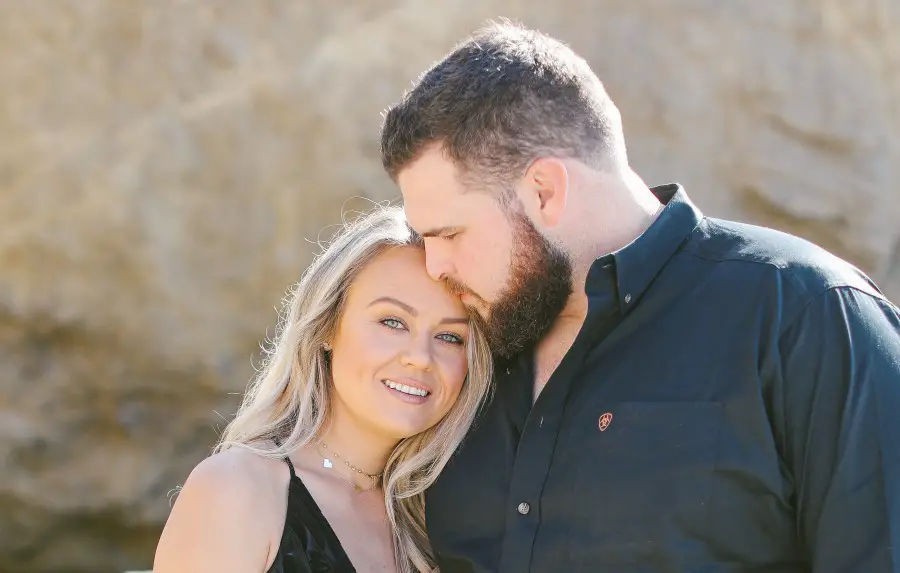 Jake Hoot is showing off his wife Brittney's amazing vocal talent in a new video posted on social media. The newlyweds joined their voices for a cover of Shania Twain's 1998 hit, "You're Still the One," which Hoot shared on Facebook.
 

We love us some @shaniatwain What should our group name be? Wrong answers only. #shaniatwain #stilltheone #jakeandbritt #thehoots #duet #countrymusic #nashville

Posted by Jake Hoot on Friday, July 30, 2021
Hoot previously hinted that Brittney, who currently works as a nurse in Nashville, might join him on more of his music in the future, including perhaps on his next album.
"I may have her sing some lead on some of the songs, just because she's got such a powerhouse voice," Hoot tells Everything Nash. "So we're definitely working towards that part. She's become part of our shows. Everybody loves hearing her sing Leonard Cohen's 'Hallelujah.' She sings that. I'm trying to work her up to Sara Evans' 'Suds in the Bucket,' and a couple other songs and get her going on that, but she's definitely going to be a part of it."
The Season 17 winner of The Voice and Brittney wed in March, and Hoot has loved every minute of life with his new bride.
"It's incredible," Hoot boasts. "We love it. We were just talking last night about how when we started dating was in the full swing of COVID, and everything was shut down. We just had all this good quality time together. We'd go on these long walks and wouldn't see another soul. It was just this isolated relationship that we were able to do, and just spend so much time together."
Hoot just released his latest single, "Night Left,' which he celebrated with a performance at the Grand Ole Opry.
"We wrote it probably a few months ago," Hoot says of "Night Left." "I wrote it with Danny Myrick and Kylie Sackley. It's called 'Night Left.' And in the middle of the chorus, it's got this fun little phrase called 'All right bet,' which I had never heard before last year. It kind of means like, 'All right, bet that I won't do it.' It's kind of like a challenge thing."
Hoot has plenty of shows on the calendar for the remainder of 2021. Find tour dates, and download "Night Left," at JakeHoot.com.
Want more exclusive interview? Subscribe to our YouTube channel here.