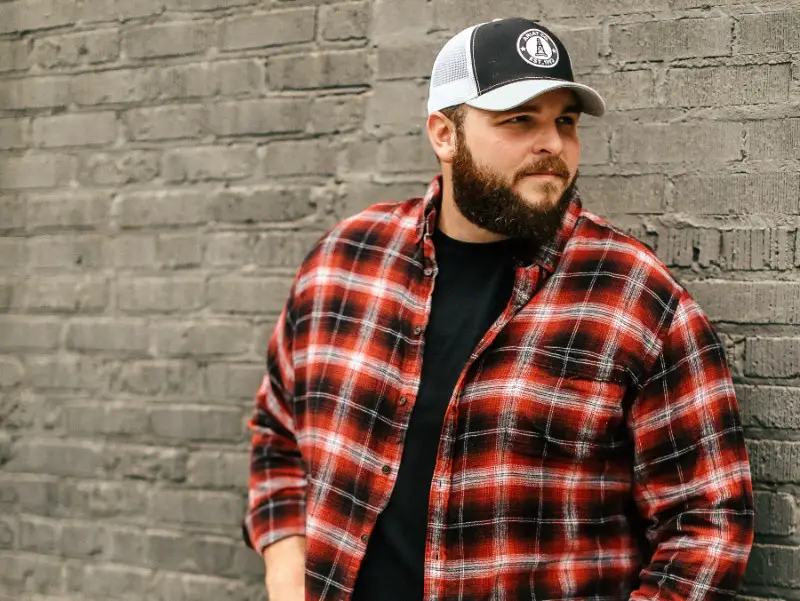 It's a big, big weekend for Jake Hoot. The Season 17 winner of The Voice dropped his new single, "Night Left," on Friday, July 23, and will celebrate the occasion with a performance at the Grand Ole Opry. Two days later, on Sunday, July 25, Hoot will return once again to open for Alabama, this time at the York Fair in Pennsylvania, with an opening slot for Darius Rucker on Saturday, July 24 in Kingsport, Tennessee.
"Night Left" follows his single, "I Would've Loved You," with Kelly Clarkson, taking Hoot from a soaring ballad to a rocking uptempo.
"We wrote it probably a few months ago," Hoot tells Everything Nash. "I wrote it with Danny Myrick and Kylie Sackley. It's called 'Night Left.' And in the middle of the chorus, it's got this fun little phrase called 'All right, bet,' which I had never heard before last year. It kind of means like, 'All right, bet that I won't do it.' It's kind of like a challenge thing."
The Tennessee native is still pinching himself that he got to open for Alabama one time, let alone that he gets to do it again.
"I tell everybody that the only stage I get nervous on is the Opry just because there's something about the Opry that gets to me every single time," Hoot reflects. "But it was Hertz Arena in Estero, Florida, an absolutely beautiful venue. I got to meet Teddy [Gentry] from Alabama. He was super nice. But when we got on that stage and the lights went off and that spotlight hit me, my gut dropped. It was unreal. And so, it was such a cool [thing], one, getting to open for  Alabama was very special, and getting to be our first arena show was very special."
Hoot has already had several cool moments in the last few years, but one moment during his first time opening for Alabama might be his favorite.
"At some point during the show, I think I was singing 'Danny's Song,' that Loggins and Messina song, and everybody pulled out their flashlights and they were waving the flashlights," Hoot recalls. "That's the first time anything like that's been done, to me anyway, and so I was just like, 'This is just so cool. We felt definitely very loved and very welcomed. And we felt like, 'Hey, this is the big time now. So getting to open for them again in Pennsylvania is going to be a lot of fun."
Hoot now knows what to expect while opening for one of country music's most legendary groups, but that doesn't mean he won't still feel a touch of nerves as he takes the stage on Sunday  night.
"I don't know that they ever did," Hoot said, when asked if his nerves ever went away. "I think it was like one of those adrenaline crashes after I walked off stage.But it was very special. We had a great time. We got to play a bunch of our songs and we got to debut our new stuff and everything else. And so we just had a blast."
Get "Night Left" and find all of Hoot's upcoming shows by visiting his website.
Want more exclusive artist interviews? Subscribe to our YouTube channel here!