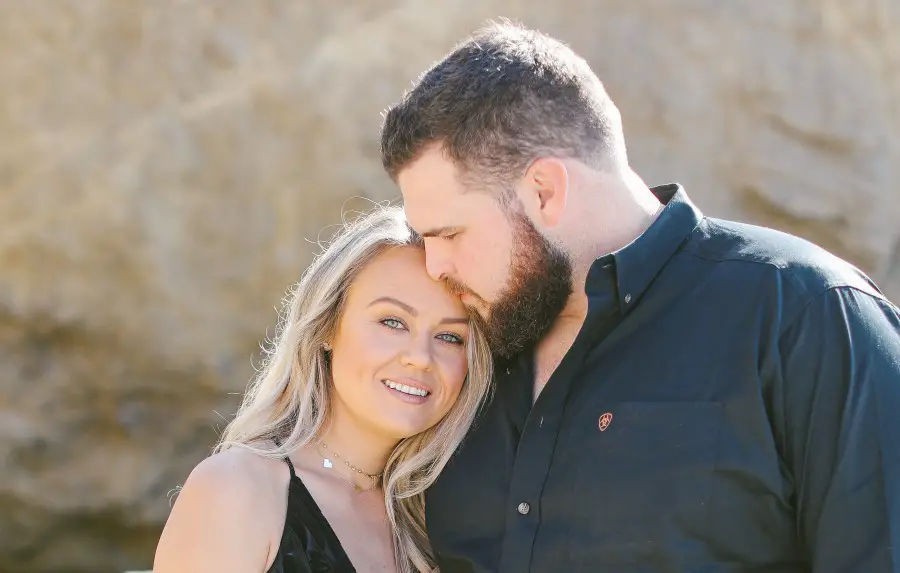 Jake Hoot loves everything about being married to his new bride, Brittney. The Season 17 winner of The Voice married Brittney (formerly Hoyt) in March, and is enjoying every minute of life with his new wife.
"It's incredible," Hoot gushes to Everything Nash. "We love it. We were just talking last night about how when we started dating was in the full swing of COVID, and everything was shut down. We just had all this good quality time together. We'd go on these long walks and wouldn't see another soul. It was just this isolated relationship that we were able to do, and just spend so much time together."
Hoot is even more grateful for his time with Brittney before their nuptials, since their lives have been a whirlwind since they said "I do."
"As soon as we got married —  I was emailed on our honeymoon that we were flying out to LA to be on The Kelly Clarkson Show," the newlywed recalls. "And from then on, it's snowballed into just busy all the time. And so, we're capitalizing on those moments that we are together. We're doing our date nights, and spending that time with Macy whenever she's with us and just trying to prioritize family. But I couldn't ask for anything better. I love married life. There's just something special about it, and being a dad, that you can't replace."
Hoot and Brittney first met when they were both singers at a wedding, but didn't reconnect after the wedding for six more years, until they were both on a missions trip together. From there, a friendship formed, which blossomed into romance on another missions trip two years later.
"It took her a while to come around," Hoot shares. "Now, it's amazing. We talk about Rascal Flatts' 'God Bless the Broken Road.' It's very cliche, but it is true. It's all about timing. You may be in love with somebody, but they're not at that same moment in their life. You gotta go apart and come back again for that to be right. And so that's kind of what we did, and it worked out perfectly. So I've got no complaints at all."
Hoot is currently at radio with "I Would've Loved You," his duet with Kelly Clarkson, but he is already eager to release his next single, "Night Left." The song is likely the precursor to a new set of tunes, which he hints will hopefully include Brittney as well.
"I may have her sing some lead on some of the songs, just because she's got such a powerhouse voice," Hoot reveals. "So we're definitely working towards that part. She's become part of our shows. Everybody loves hearing her sing Leonard Cohen's 'Hallelujah.' She sings that. I'm trying to work her up to Sara Evans' Suds in the Bucket,' and a couple other songs and get her going on that, but she's definitely going to be a part of it."
Find all of Hoot's music by visiting his website.
Want more exclusive artist interviews? Subscribe to our YouTube channel here.