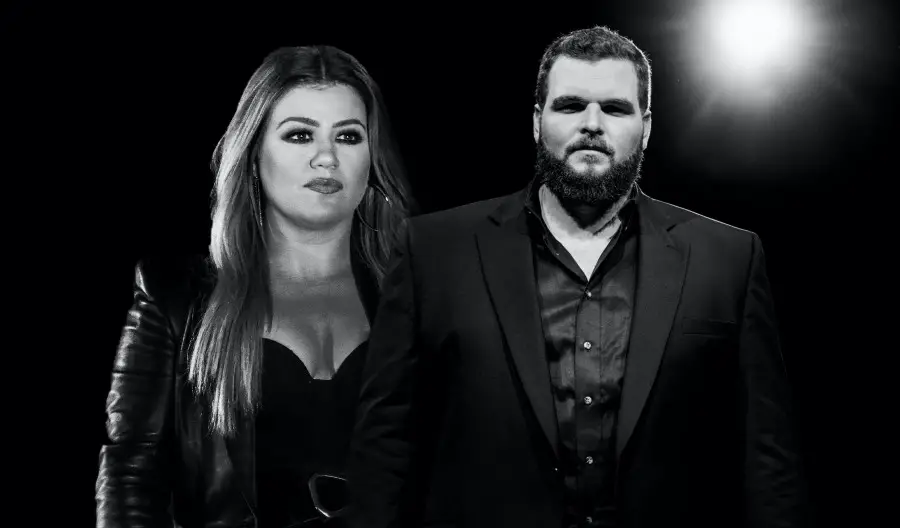 Jake Hoot is on a roll in 2021. The 33-year-old just celebrated surpassing two million streams on Spotify of his "I Would've Loved You" duet with Kelly Clarkson. The song is from his Love Out of Time EP, released earlier this year.
Hoot celebrated the good news on social media.
"OVER 2 MILLION STREAMS ON Spotify!!!" Hoot shared. "To say thank you would be an understatement! But thank you thank you thank you!!!"

OVER 2 MILLIONS STREAMS ON @spotify !!! To say thank you would be an understatement! But thank you thank you thank you!!! #iwouldvelovedyou #kellyclarkson #jakehoot #spotify #2million

Posted by Jake Hoot on Thursday, September 9, 2021
Hoot wrote "I Would've Loved You" with Dean Sams and Jamie Floyd, and knew right away that he wanted to include Clarkson on the anthemic track.
"When we wrote it, I said, 'I think this would be awesome if we got Kelly to sing on this,'" Hoot recalls. "When I was on The Voice, she said, 'Hey, let's do something together.' So I sent it to her, and didn't hear anything. And then later on in the year, when we were seriously considering putting this on the album,  I said, 'You know what? I'm just going to text her again,' because I had to ask her a couple of questions about other things."
Hoot is back with a rocking new song, "Night Left," and humorous new video. The Season 17 winner of The Voice dropped the new song in July, which will likely be on his next project.
"We wrote it probably a few months ago," Hoot tells Everything Nash. "I wrote it with Danny Myrick and Kylie Sackley. It's called 'Night Left.' And in the middle of the chorus, it's got this fun little phrase called 'All right, bet,' which I had never heard before last year. It kind of means like, 'All right, bet that I won't do it.' It's kind of like a challenge thing."
Hoot is juggling spending time on the road with working on new music, which he is eager to share with his fans.
"I was told by somebody last year — I can't remember who it was — but they said 'Right now, you just need to keep new music out there,;" Hoot reveals. "You need to keep giving music. And so, we've been writing nonstop. We've been on the road for the weekends for shows, but then I get back and I write during the week."
Find all of Hoot's music, as well as his upcoming concert dates, by visiting his website.
Want more exclusive artist interviews? Click here to subscribe to our YouTube channel.