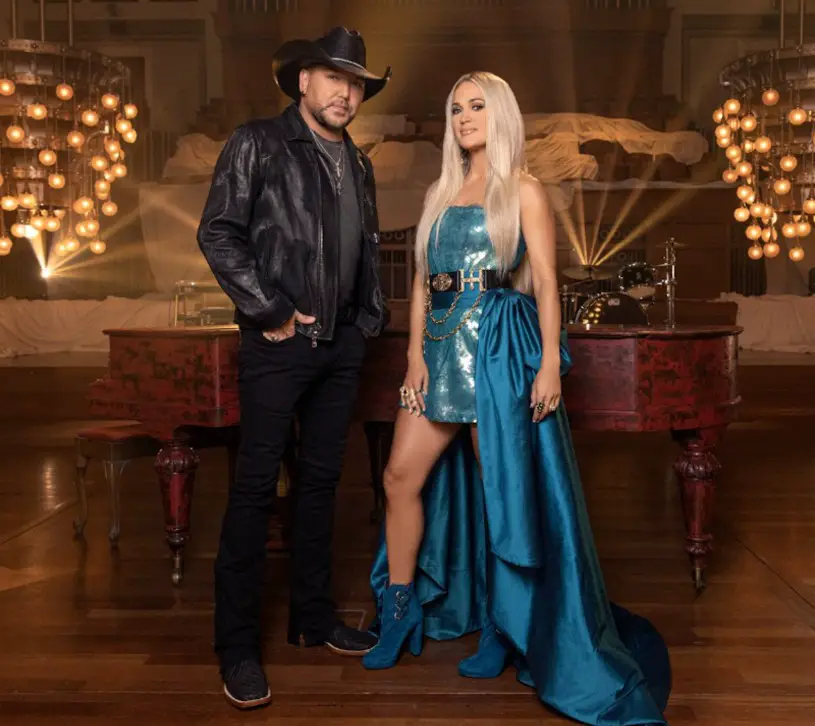 Jason Aldean and Carrie Underwood  recently had a Grammy-nominated, multi-platinum No. 1 duet with "If I Didn't Love You." The song, written by John Morgan, Lydia Vaughan and Aldean's band members Tully Kennedy and Kurt Allison, appears on Aldean's Macon album, one-half of his double-disc Macon, Georgia project.
Morgan is not only a talented songwriter, but a singer as well, signed to Aldean's Night Train Records.
"It's kind of a crazy story," Morgan tells Everything Nash, "I'd written another song that still ended up getting cut, but we had it on hold as our duet pitch. There's usually a slot for a duet or something .and they were asking for that type of song. And so, we thought we had it in the bag. And the week that they were cutting the record, they texted me and said, 'We cut your song, but it's not the duet.' I wasn't upset, but it still was just like, 'Man, we thought that was gonna be the one.'"
After Aldean recorded another one of Morgan's songs, he knew there were still a few more days to try and write the elusive duet before Aldean finished the album.
"Tully texted us that afternoon," Morgan recalls. "He texted Lydia and Kurt and I, and he was like, 'I don't know if you guys are down for it, but I'm down to meet up after you guys write tomorrow and do an evening write, to try to shoot for another duet pitch.' 'Cause at the time, once ours wasn't the duet, everybody in town started sending in duet songs. And so, I was like, 'Yeah, 'I'll do it, for sure.' And so that's how it got started.
It was Kennedy who had the idea for "If I Didn't Love You," which the other writers quickly helped bring to life.
"Lydia is just a great writer," Morgan boasts. "It was really cool to have her in the room because she gave us that perspective from the girl's viewpoint. We can write dude songs all day, but it was cool to have her weigh in on that side of, when you're going through a breakup or something like that. It was just a different perspective. Somehow or another, we wound up writing 'If I Didn't Love You,' and we turned it in that night.
"They put it on hold the next morning, and we didn't know that Carrie was gonna be on it until a couple of weeks after that," he continues. "So, it was a really cool feeling, and a cool experience. That rarely happens when you have something you're shooting for, and you are successful at it. So that was probably the coolest thing about it to me."
"If I Didn't Love You" is available here.