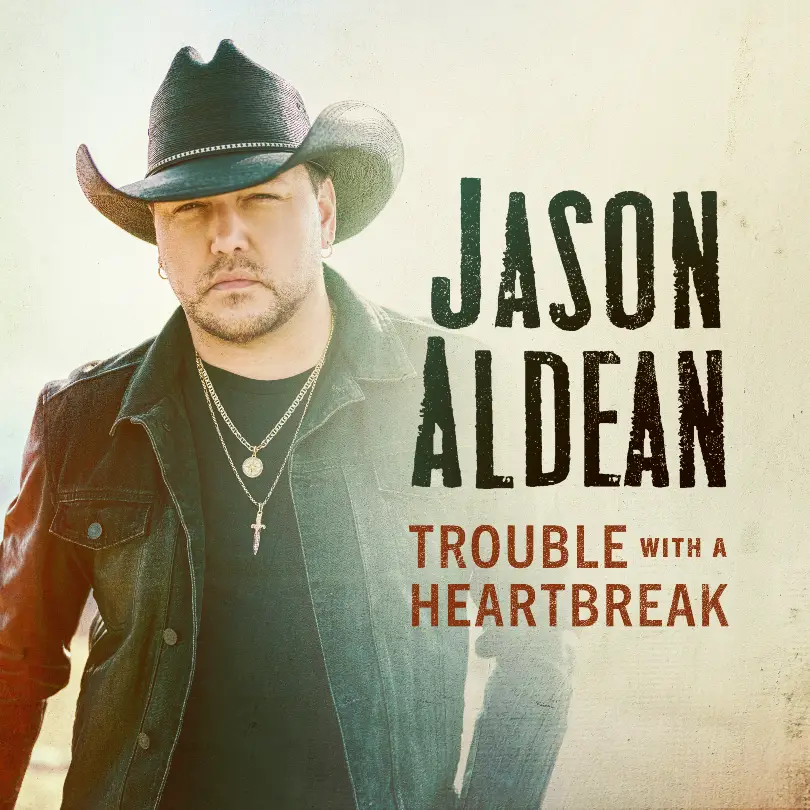 Jason Aldean still can't quite believe his good fortune. The 45-year-old is celebrating his 27th No. 1 hit, with "Trouble With a Heartbreak," a success that is surprising even to Aldean.
"I'm so thankful for the career I've had," Aldean said on Country Countdown USA. "You get a couple No. 1 [hits], and then there's ten, and 20. It's so beyond what I imagined when I started this. I hope I've got a few more in me, but 27, I'm extremely proud of that for sure."
Aldean dreamed of having a career in country music, but his success, including five Grammy nominations, is far more than he ever could have dreamed for himself.
"In the past five years, I've finally been able to take the time to accept that I've accomplished far more in my career than I ever thought I would," Aldean told The Tennessean. "Never in a trillion years did I expect this. I just wanted to make a decent living, have a nice house, keep the lights turned on and pay off my bills."
Pay his bills, indeed. The father of four recently sold the majority of his music catalog for $100 million, giving him a lifetime of financial security. In addition to his massive house in Nashville, Aldean and his wife, Brittany, just purchased and remodeled a gorgeous beach house in Florida.
"We bought it in February, and this is the first chance we've had to come down here and stay.," Aldean explained. "We're still getting the house ready, and learning the area, but we love it down here."
"Trouble With a Heartbreak" was written by his band members Kurt Allison and Tully Kennedy, along with Brett Beavers and John Morgan. The song is from the Georgia record, part of his double Macon, Georgia project.
"This song hit me right when I heard it, and reminded me of those bitter R&B breakup songs that take me back to riding through the backroads of Georgia," Aldean says of the song.
Aldean will embark on his Rock N' Roll Cowboy Tour in July.  Gabby Barrett will serve as the opening act for the first half of the tour, with Travis Tritt, Tracy Lawrence and Chase Rice taking turns for the second half, while Barrett welcomes the arrival of her second child. Find music and tour dates at JasonAldean.com.