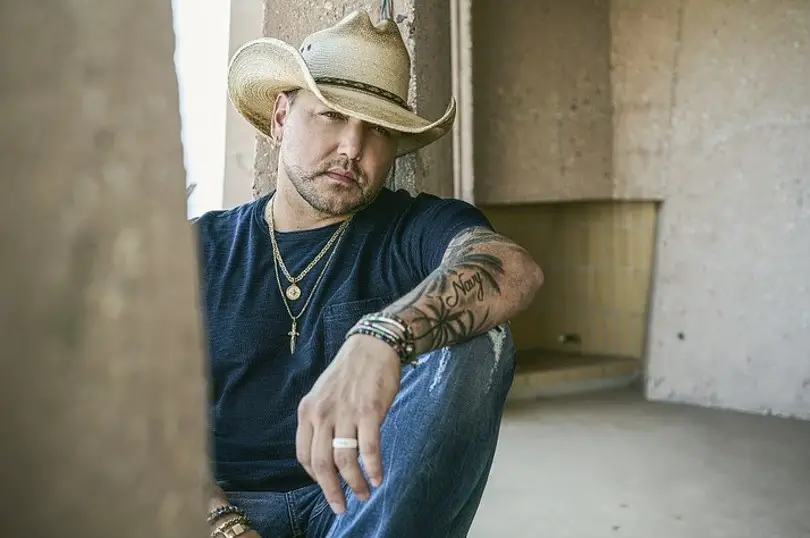 Jason Aldean is officially really, really, really rich. The country music superstar just sold 90 percent of his music catalog to Spirit Music Group for a whopping $100 million. According to Variety, Aldean sold 90 percent of his artist share of the masters, with his label, BBR Music, retaining its portion.
The deal includes nine albums, including six that were certified platinum. The catalog of songs goes back to Aldean's eponymous debut, released in 2005, and goes all the way to his 2019 9 record. Aldean reportedly retains an income interest.
"It's cool that a company like Spirit, that's been around so long, has taken on my music catalog. It's something really important to me, so I'm glad it'll be looked after," Aldean says.
"Jason Aldean has been a consistent hitmaker and trailblazer in country music for nearly two decades. His recordings have helped define the sound of modern country music. Spirit Music Group is excited to partner with Jason and we look forward to further championing these important recordings to the world," adds Frank Rogers, CEO, Spirit Music Nashville.
Aldean will spend part of 2022 on his Rock N' Roll Cowboy Tour, with Gabby Barrett, John Morgan and Dee Jay Silver serving as his opening acts.
"I'm ready to get back out and feel the nights come alive," Aldean says of his upcoming tour. "We are already thinking about the setlit … there will be some songs off the new record like 'Rock And Roll Cowboy,' which felt like a great tour name because it's all about knowing you belong on the road."
The tour title comes from on of his songs, "Rock and Roll Cowboy," from Aldean's upcoming Georgia album, the second of his two-part, Macon, Georgia project.
"Where you were raised has such a big influence on who you become and for me it's no different…, especially from a music standpoint," Aldean says of Macon, Georgia. "My little hometown of Macon was heavily instrumental in my musical background. Growing up in an environment that was a crossroads between Country music, Southern rock, blues and R&B, it was just natural to blend different sounds in my on way."
Aldean's Rock N' Roll Cowboy Tour kicks off on July 15 in Scranton, Pennsylvania. Find music and tour dates at JasonAldean.com.