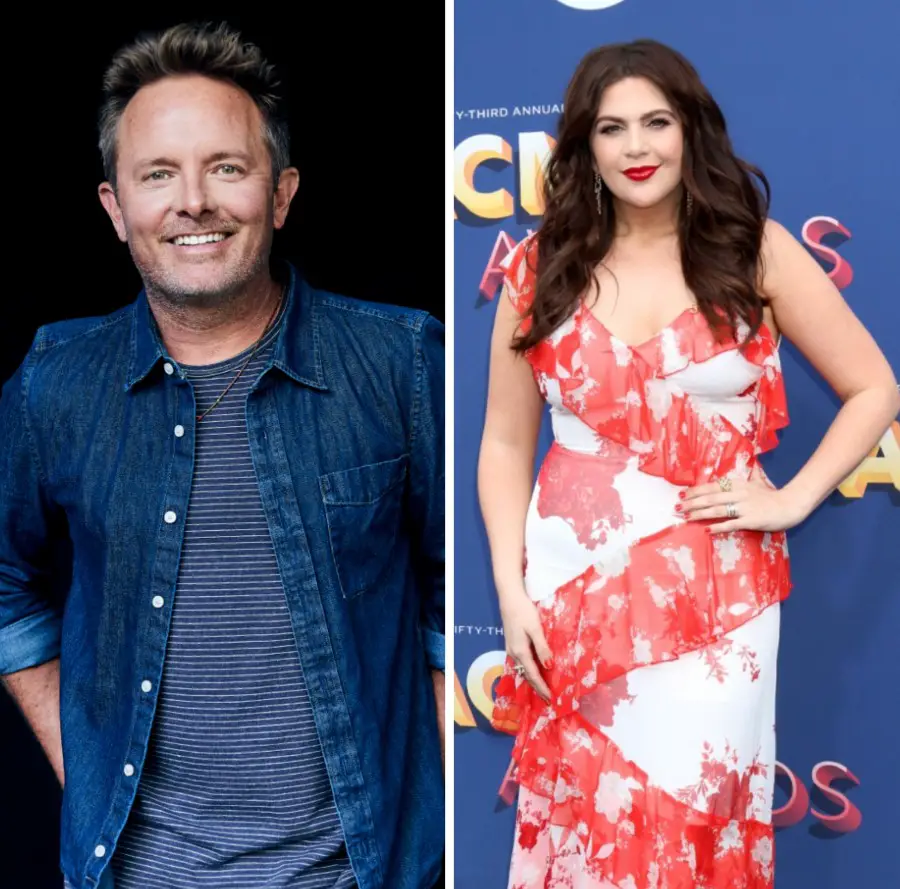 Chris Tomlin is singing the praises of Lady A's Hillary Scott, not just because of her singing, but her faith as well. Lady A, which also includes Charles Kelley and Dave Haywood, co-wrote Tomlin's No. 1 single, "Who You Are to Me," from Tomlin's Chris Tomlin & Friends album, with Tomlin giving Scott much of the credit for the inspiration for the song.
"You have such a incredible heart of worship," Tomlin told Scott while on her Country Faith Radio With Hillary Scott on Apple Music Country. "I think because you're a country superstar people will maybe not see that and they wouldn't know that. And I've just gotten to see that firsthand. When we wrote 'Who You Are To Me' … [I] was like, let's take this chorus to a different place, one more place. You were like, 'I just want to take it to like high praise, like just high praise.'"
The end of "Who You Are to Me," which says, "You are greater, higher over it all / In Your presence, Jesus, I stand in awe / Of Your mercy, Your goodness / Lord, You're the air that I breathe / That's who You are to me," Tomlin says was all thanks to Scott.
"That's Hillary coming strong and saying, 'I'm going to take this to one other place of worship that it needs to go,'" Tomlin praises. "Obviously, God's given you an incredible gift of your voice, but just the heart of worship that comes out. And there's tons of good singers out there, but not everybody has that heart of worship to help people connect to God. And that's the difference and you have that and that's so special. And I love singing that song with you."
Although mutual fans of each other, "Who You Are To Me" was the first time Tomlin wrote with the Lady A members, but likely not the last.
"We'd never written a song together," Tomlin shares. "That's the first one. I think in an hour it was done. That never happens. For people who write songs, for songwriters out there, or if you don't write songs, it usually takes a lot longer than that. And it was just one of those things. I always said, sometimes you feel like the songwriter, sometimes you feel like the song receiver. And that was just like downloading. I felt like it just kind of wrote itself. The story was there, the heart was there. Everybody was in the same kind of place."