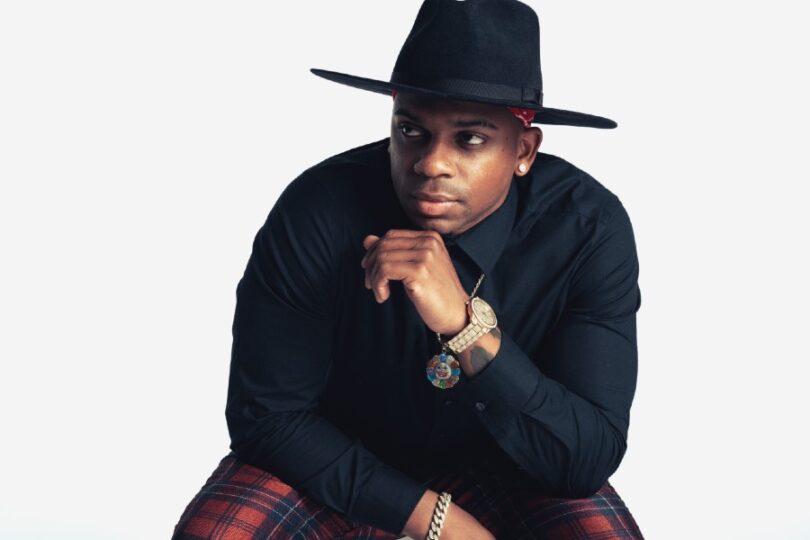 Jimmie Allen just freed up a lot more time in his schedule. The country music singer and his dancing partner, Emma Slater, were eliminated from Dancing With the Stars on Monday, November 8, along with Olivia Jade and her partner, Val Chmerkovskiy, in a surprising double elimination.
"I'm done dancing," Allen said after his elimination (via Yahoo!). "I love being in the ballroom, but I'm just glad I don't have to dance anymore. I'm done!.But I'm taking so much stuff I've learned from [Emma], some of the little moves, and throwing them in the shelf. But my main thing [is] I just want everybody who's still on the show to have fun."
Allen has plenty to keep him occupied now that he is off DWTS, including his new baby girl, Zara James, born in October. The baby marks his third child, and his second with his wife, Alexis Gale.
💖Zara James Allen 💖The new addition to our family is here and we couldn't be happier to finally meet her. Alexis you're a champion, I love you and so thankful for you. pic.twitter.com/urMshRq1Ch

— Jimmie Allen (@JimmieAllen) October 17, 2021
Allen announced he was joining the Dancing With the Stars cast while at his favorite place: Disney.
"It feels great," Allen said on Good Morning America. "I proposed to my wife at Disney. We had our baby reveal at Disney. I've gone like 70 times since 2012. It's pretty bad. But there's worst things to be addicted to. So why not give all my money to the Mouse?"
It was his time spent roaming Disney that inspired Allen to do something creative with his own life as well.
"First when I was a kid, I just loved the movies," Allen told BroBible. "But then I started having an obsession with Walt [Disney], because Walt's a guy that had a dream. He had a goal he wanted to reach. His first character, Oswald, was stolen from him, and instead of giving up, he came back, took out loans and bet on himself.
"He took out loans, knowing he had no way to pay it back," he continues. "He didn't come from a bunch of money. He didn't have a handout. He worked for everything he had. And then he went and created Mickey … He made it happen. Walt was a dreamer. He executed his plans and he made it happen. So Walt is a huge inspiration. And every time I go to Disney, I ride rides sometimes, but for me, it's my spot. Everybody has a place where they get inspired, and for me, it's Disney World."
Want to watch more exclusive artist interviews? Click HERE to subscribe to our YouTube channel.