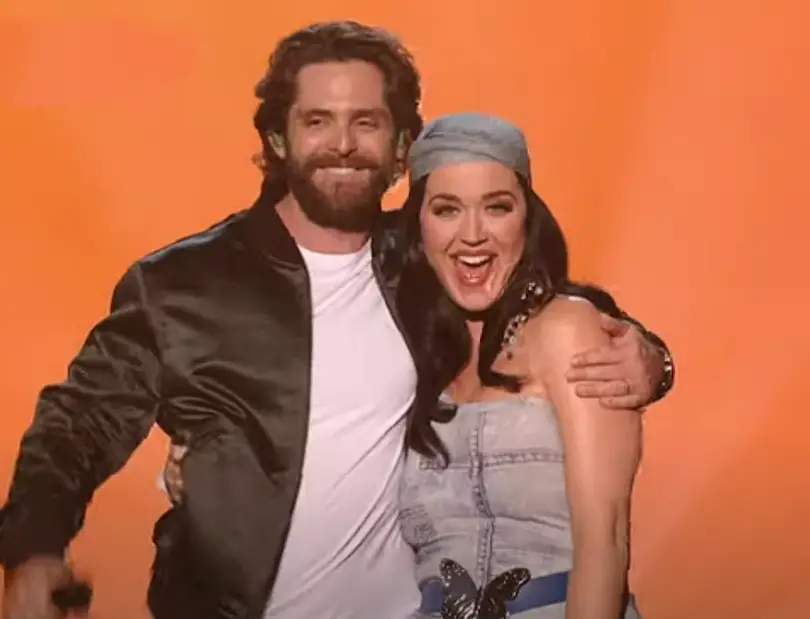 Katy Perry is now a big fan of country music, or at least Thomas Rhett's music. The American Idol judge sang his praises, after the two made their live TV debut of their "Where We Started" duet during the American Idol finale.
"That was our first performance of our song together, 'Where We Started,' which is from his album," Perry boasted to Access Hollywood. "It's my first foray into country music. and I love this song. It's so special to me, and I'm excited to put the music video out for it in the fall. There's a whole bit. I love Thomas."
Perry has served as a judge on American Idol alongside Lionel Richie and Luke Bryan for the last five seasons, with all three judges planning to return next season as well. While the schedule is grueling, the pop star admits she misses her fellow judges when they aren't filming.
"I miss the camaraderie of the judges," Perry says. "I miss Luke and I kind of ganging up on Lionel, seeing how much he can take. Those are my brothers, and it's just so good to see them. I love the travel. I love finding diamonds in the rough.  I love seeing the growth. Even Leah Marlene … she came in with a patchwork coat and little moppy hat, and she is like a full-on goddess now. I wouldn't want to sing after her."
Rhett never imagined Perry would agree to join him on the title track of his latest record, and still can't quite believe the collaboration even happened.
"I don't know how this happened, but having a Katy Perry feature on this was mind-blowing to me," Rhett told Everything Nash and other outlets during a virtual media event. "Allison Jones at the label sent it to her, and she immediately was like, 'When do I put my vocal on it?' And I'm sitting there going, 'Really?' I think my mind was just kind of blown. I've always been such a fan of hers, and to have her on here I think really escalated the emotion of that track. It's a song that I think a lot of people are going to relate to, and a lot of people are really going to enjoy."