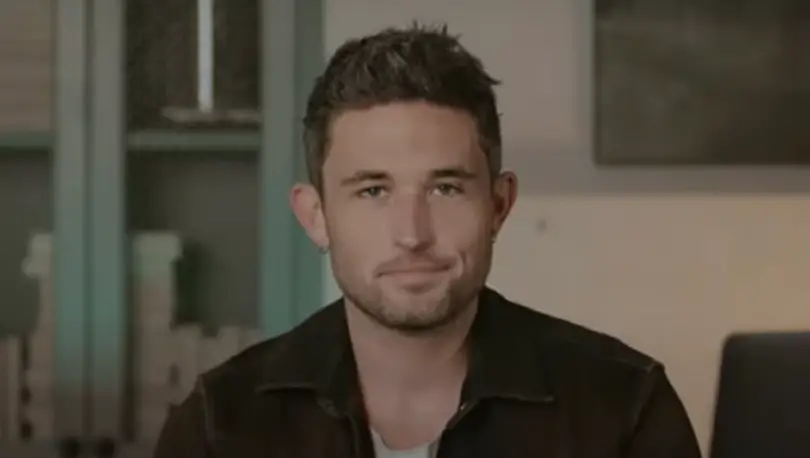 By now Michael Ray is quite adept at headlining his own shows, and keeping a crowd entertained and on their feet night after night. But he will gladly return to being a tour opener, when he joins Lee Brice on Brice's Label Me Proud Tour, which kicks off on June 2, marking Brice's biggest tour to date.
"This is the best tour to come back on," Ray recently shared with Everything Nash at a press event. "When you can tour, it's fun. But when you get to tour with your buddies, people that are your friends — I'm just super proud and pumped for Lee. I feel like this day should have come years ago, for him to have his first big headlining tour. I think he's one of the best of the business."
Ray's friendship with Brice goes back several years, which makes the opportunity for the "Holy Water" singer to join Brice on the road that much sweeter.
"I've written with him," Ray says. "I've seen him as raw as it gets on a tour bus, to him playing in front of thousands of people. There's nobody like him. And so for him, it's time for him. And for me to be a small part of it makes it even better. It makes me want to step it up even more, and really give it even more of our all. So I'm excited to get out there with him and his band and crew. The mornings are gonna hurt, but the nights are gonna be fun."
Ray recently celebrated his fourth No. 1 hit, with "Whiskey and Rain." The song, along with "Holy Water" is from his latest Higher Education EP.
"It meant a lot to me, because I say it every night, now that we've been able to get back out on the road; we didn't get to promote this song like you normally do," Ray told Everything Nash of the song's success, "We didn't get to do shows. It was truly put it out there, do everything you can on your socials and digitally, but we really had to rely on fans a lot on this song. I mean, you always do, but there was no getting it out in a lot of ways that we normally do.
"And so, to see it come from literally this crazy time of being recorded to fans and country radio getting behind it and believing in it — it took 64 weeks to get up there," he adds. "It's a special song, and I think it's gonna be the one that I really look back on and, and say,  'That's where a lot of stuff started to change.'"
Jackson Dean, Tim Montana and Tyler Farr will also be part of the Label Me Proud Tour. Find all of Ray's upcoming shows here.