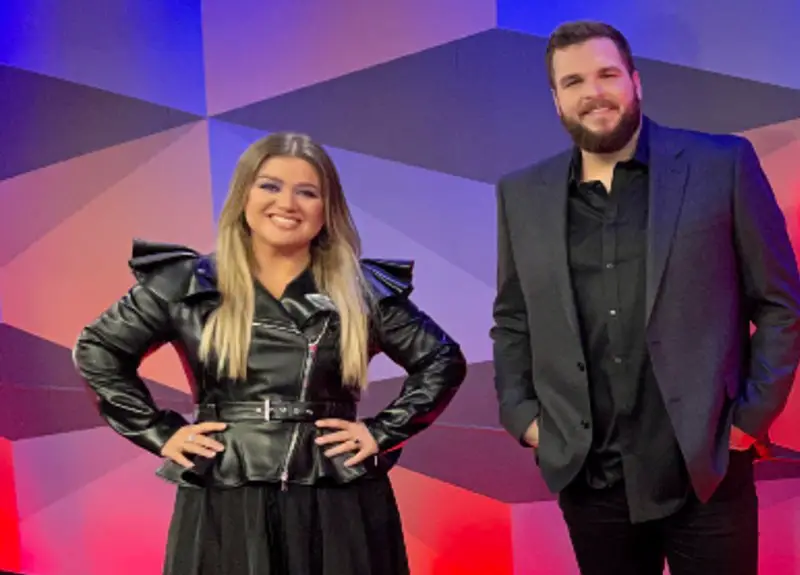 Jake Hoot's new single, "Night Left," is earning the praise of his former coach on The Voice.  Kelly Clarkson, who joined Hoot on his previous single,  "I Would've Loved You," spoke out on social media about the rocking new tune.
"What a good time!" Clarkson gushed. "[Jake Hoot's] new single is country-rock gold!"
What a good time! @jakehootmusic's new single is country-rock gold! #nightlefthttps://t.co/FJHz8H50NJ

— Kelly Clarkson (@kellyclarkson) July 27, 2021
Hoot, who released the song last Friday, was inspired to write "Night Left" after learning a new phrase, at least to him, for the first time.
"We wrote it probably a few months ago," Hoot tells Everything Nash. "I wrote it with Danny Myrick and Kylie Sackley. It's called 'Night Left.' And in the middle of the chorus, it's got this fun little phrase called 'All right bet,' which I had never heard before last year. It kind of means like, 'All right, bet that I won't do it.' It's kind of like a challenge thing."
Hoot celebrated the release of "Night Left" with a performance at the Grand Ole Opry, followed by opening for Alabama later that weekend at the York County Fair, in Pennsylvania. The Alabama opening slot was Hoot's second one for the iconic group, after previously opening for them last month.
"I tell everybody that the only stage I get nervous on is the Opry just because there's something about the Opry that gets to me every single time," Hoot acknowledges. "But it was Hertz Arena in Estero, Florida, an absolutely beautiful venue. I got to meet Teddy [Gentry] from Alabama. He was super nice. But when we got on that stage and the lights went off and that spotlight hit me, my gut dropped. It was unreal. And so, it was such a cool [thing], one, getting to open for  Alabama was very special, and getting to be our first arena show was very special."
Hoot, who won Season 17 of The Voice, released his debut Love Out of Time EP earlier this year, and hints there will be plenty more new music from him in the near future.
"I was told by somebody last year — I can't remember who it was — but they said 'Right now, you just need to keep new music out there,;" Hoot tells Everything Nash. "You need to keep giving music. And so, we've been writing nonstop. We've been on the road for the weekends for shows, but then I get back and I write during the week."
Find all of Hoot's music, as well as his upcoming shows, at JakeHoot.com.