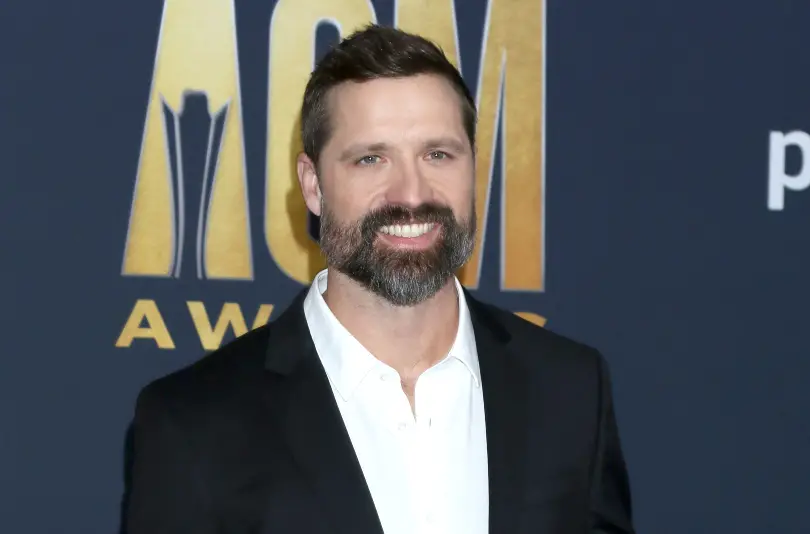 Walker Hayes just released the video for his latest single, "AA." While the video for the song might be humorous, with Hayes driving a tractor down the streets of Nashville, and getting behind the wheel of a DeLorean, the father of six says the message behind the song is anything but funny.
"I need to hear another dad say, 'I'm trying to keep my daughters off the pole,'" Hayes tells CMT, referencing the lyric, "And I'm just tryin' to keep my daughters off the pole / And my sons out of jail / Tryin' to get to church so I don't go to hell." "It is weird. I've got a 16-year-old daughter, and she's absolutely gorgeous. I don't know what to say yes to, but I'm doing my best. When we turned that into my label, there were some people who said, 'You can't get away with that.' To me, that's what makes the song dangerously powerful."
"AA" might push the boundary lines for what some might think a recovered alcoholic and outspoken Christian would say, but to Hayes, that's exactly the point.
"I feel like there's something wrong with me, but I'm attracted to the, 'We all are thinking it, but just never say it,'" Hayes concedes. "I just love that stuff. That's what's attractive to me about some of my favorite lines in songs and lyrics. I am a lyric nerd."
"AA" was written by Hayes, along with Shane McAnally and Luke Laird, who all happen to be sober.
"It was funny: three recovering, alcoholics, writing the truth," Hayes tells Everything Nash. "Just saying, 'I'm just trying to do these things in life that I fail at all the time. But I'm trying, and that's what I'm up to.' That's how that song came about. I walked in the room and 'Fancy Like' was just on a rocket. Luke just laughingly said, 'Man, how are you? What are you doing? How is it going?' And I said, 'Man, I'm just trying to stay out of AA.' He said, 'Let's go. You write that down.' And that was the conception of 'AA.'"
Hayes has watched his career explode after the viral success of "Fancy Like." After years, and years, of trying to just make ends meet, the 42-year-old isn't taking any of it for granted.
"I'm just so grateful for the work," he said. "I'm playing at award shows that I truly don't feel worthy to be at. I'm seeing my name on lists of names that are heroic to us. So, our heart is just exploding with gratitude, and we're overwhelmed. It's such a vast difference for most of this adventure, and we just did it."
"AA" is from Hayes' latest Country Stuff the Album project. Find music and tour dates at WalkerHayes.com.