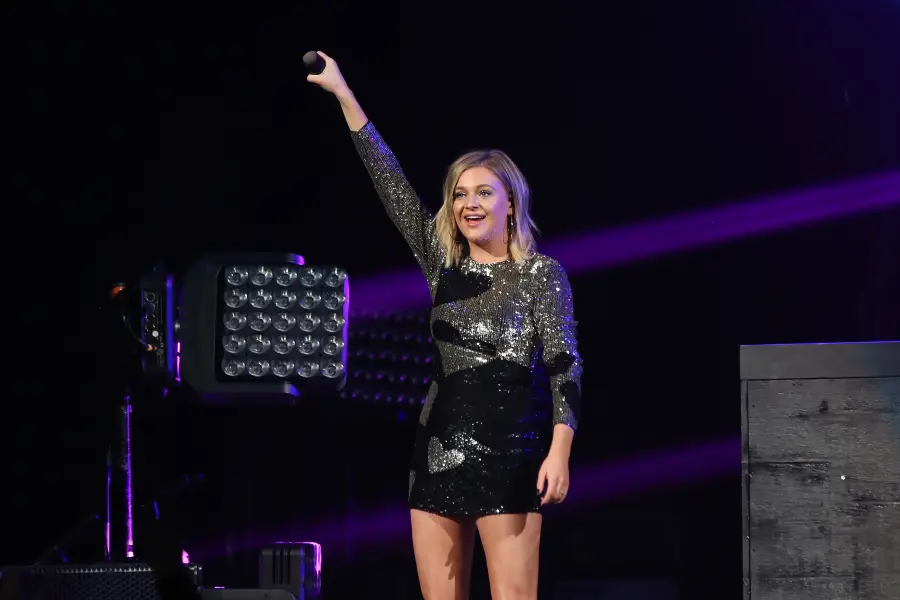 Kelsea Ballerini officially has the No. 1 song in the country, with her "Half Of My Hometown" duet with Kenny Chesney. Ballerini spoke out about the honor on social media.
"Through very happy tears, Half of my Hometown is the number one song in country music this week." Ballerini shared. The Grand Ole Opry member went on to explain how her hometown of Knoxville, Tennessee inspired the tune.
"My years in Knoxville shaped my creativity, my drive, and my sense of self. I wouldn't be doing this had I grown up anywhere else," Ballerini wrote, adding, "Leaving at 15 to go chase this dream down was the hardest and best decision i've ever made."
The 28-year-old praised Chesney, who was her musical idol growing up, for his part in making "Half Of My Hometown" such a hit.
"How the hell did Kenny go from singing 'Back Where I Come From' through my parents' Jeep Cherokee speakers to singing this song about the same damn place with me?" Ballerini reflected.
Ballerin closed out her lengthy message to her fans by praising everyone who helped create "Half Of My Hometown"
"I love every single person who is a part of this," Ballerini gushed. "Kenny Chesney you showed up in every way for this song and have become such a friend and brother through it. Nicolle Galyon, Jimmy Robbins, Shane McAnally, Ross Copperman thanks for getting wine drunk in a Florida Airbnb with me and digging for this one. Thank you country radio, Thank you Black River Entertainment and your amazing radio team. and thank you to the cheerleading coach who didn't let me on the team, because I would have never picked up the guitar and gotten here."
Ballerini might have initially been nervous to ask Chesney to sing on "Half Of My Hometown," but he knew right away that he wanted to join her on the song as soon as he heard it.
"She just called me one day and she goes, 'I'm calling you to poke the bear,"'and I went, 'What are you talking about?'" Chesney recalled on Today's Country Radio with Kelleigh Bannen. "She says, 'I'm getting ready to send you a song. I want you to listen to it and think about singing on it.' And so I said, 'Yeah, of course, send me the song,' And I listened to it, and it was hard to listen to because it was so beautiful and it was so much about not only her life, but it was about my life and the same roads we drove down. I knew I wanted to sing on it.
"I'm really proud of it," he continued. "And I told her when we were done with it, that I was glad she asked me, but I'm very proud that I'm on that song with her. If the song was terrible, I wouldn't sing on it, because trust me, I get asked a lot to sing on a lot of records and I turn them down because the song just isn't perfect for me to sing on. But when I heard 'Half of My Hometown' I just I went, 'Yep, I'm going to sing on this song.'"