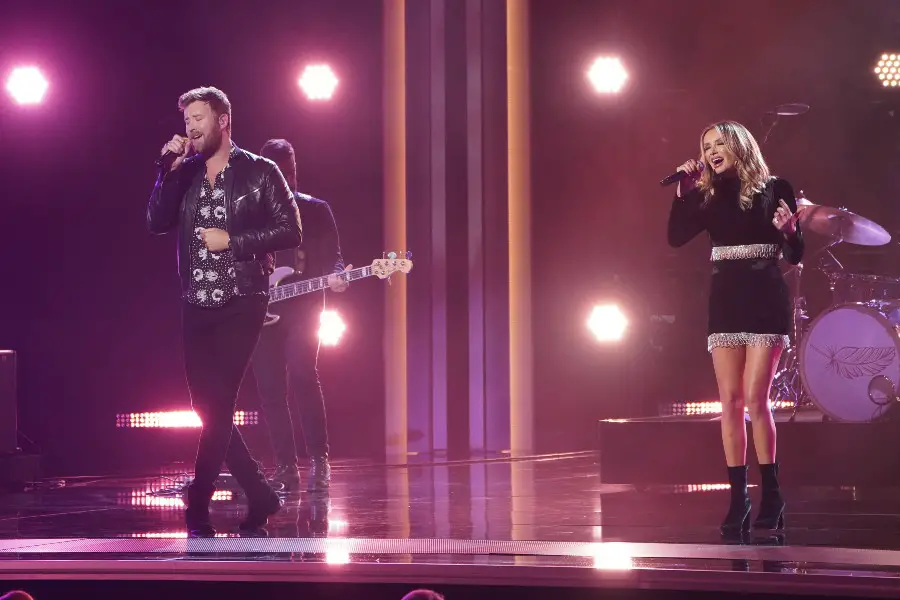 Lady A kicked off their long-awaited What a Song Can Do Tour on Thursday night, July 29, with a show in Uncasville, Connecticut, featuring Carly Pearce as the opening act. The trio's Charles Kelley surprised fans by joining Pearce for her "I Hope You're Happy Now" duet with Lee Brice, which earned the pair two ACM Awards, for Music Event of the Year and Single of the Year.
This isn't the first time Kelley has performed the song with Pearce. He previously filled in for Brice during the 2020 CMA Awards, after Brice tested positive for COVID-19.
Y'all. @charleskelleyla just surprised the crowd tonight and sang "I Hope You're Happy Now" with @carlypearce on the first night of the #WhatASongCanDoTour 🙌🏼 Obsessed. pic.twitter.com/IY1j9b2Gmr

— Carly P Connect (@CarlyP_Connect) July 30, 2021
Pearce was hand-picked by the Lady A members, including Hillary Scott and Dave Haywood, as much for who she is as a person as her unmistakable talent.
"I watched the video of Dolly [Parton] surprising her for Opry invitation," an emotional Scott shared with Everything Nash and other outlets at a virtual media event. "We toured together over in Europe. We did C2C [Country to Country festival] a couple of years ago, and we got to spend some good time together. And we also share a friend in Busbee, who is no longer with us. And so, there's a lot that bonds us. Watching her, she's one of the most incredible souls.
"Her album, the way that she just bared it all, it's just so inspiring and powerful," she added, speaking of Pearce's 29 EP. "I just loved the way that those songs were written. I could fangirl over Carly all day long. I'm just so thankful."
Tenille Arts and Niko Moon are also joining Lady A on their What a Song Can Do Tour.
"They're all just beautiful. We bring young, beautiful people, to make us feel young again," Kelley quipped. "They're just super-talented. Carly, we respect her and her music. I just think she's a very similar, I would say, artist. I think Lady A and Carly kind of lean more towards, I would say some of the heartfelt songs, and the tear-jerkers a little bit more. I think our fans are going to love her, and vice versa. And then, Niko Moon and Tenille Arts, both are coming off of just No. 1s. Dave, I know has been diving headfirst into Tenille's record."
The What a Song Can Do Tour continues with shows in New York and New Jersey this weekend. Find tour dates at LadyAMusic.com.