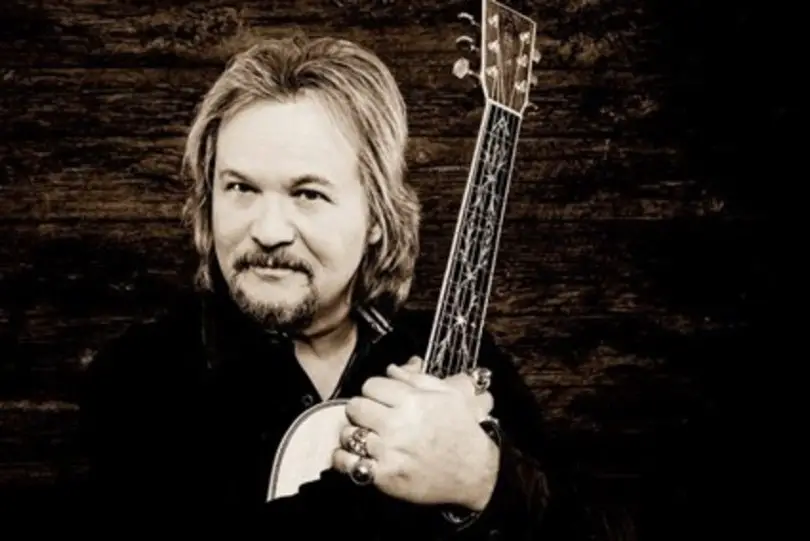 Travis Tritt is hitting the road! The Grand Ole Opry member will kick off his Set in Stone Tour on March 11 in Orange Beach, Alabama, wrapping up on May 1 in Jacksonville, Florida. Tritt will perform both his classic hits, like "Anymore," "T-R-O-U-B-L-E," "It's A Great Day to Be Alive" and more, along with songs from his latest Set in Stone album.
Tritt's Set in Stone Tour will be with a full band. The newly-announced shows will begin after his An Evening with Travis Tritt solo acoustic tour, which kicks off January 13.
Tritt has been very outspoken about his stance against venues that require guests to have received the COVID-19 vaccine, or have a recent negative COVID test. Tritt went so far as to cancel some shows last year where the venues had those requirements in place.
"I'm putting my money where my mouth is and announcing that any venue or promoter mandating masks, requiring vaccinations, or pushing COVID testing protocols on my fans will not be tolerated," Tritt said at the time. "Any show I have booked that discriminates against concert-goers by requiring proof of vaccination, a COVID test, or a mask is being canceled immediately. Many people are taking a firm stand against these mandates around the country, and I wholeheartedly support that cause.
"I have been extremely vocal against mandates since the beginning," he continued. "This is a sacrifice that I'm willing to make to stand up for the freedoms that generations of Americans have enjoyed for their entire lifetimes. There are plenty of promoters and venues around the country that appreciate fans and the freedom of choice in this great country, and those are the promoters and venues that I will be supporting."
See a complete list of dates below. Find more information, and purchase tickets, at TravisTritt.com.
Set in Stone Tour dates:
March 11 Orange Beach, AL – The Wharf Amphitheater
March 12 Shreveport, LA – Shreveport Municipal Auditorium (on-sale now)
March 18 Salem, VA – Salem Civic Center (on-sale now)
March 19 Hagerstown, MD – The Maryland Theatre (on-sale now)
March 25 Cherokee, NC – Harrah's Cherokee Event Center
March 26 North Charleston, SC – North Charleston Performing Arts Center (on-sale now)
March 31 Evansville, IN – Victory Theatre
April 1 Cape Girardeau, MO – Show Me Center
April 2 Robinsonville, MS – Gold Strike Millennium Theatre
April 9 Cocoa, FL – Cocoa Riverfront Park
April 10 Ormond Beach, FL – The Pavilion at Destination Daytona
April 14 Topeka, KS – Topeka Performing Arts Center (on-sale date – 1/14)
April 15 Wichita, KS – Century II Performing Arts Center
April 16 Springfield, MO – Juanita K. Hammons Hall for the Performing Arts (on-sale date – 1/14)
April 22 Dalton, GA – Dalton Convention Center (on-sale now)
April 23 Peachtree City, GA – Frederick Brown Jr. Amphitheater
May 1 Jacksonville, FL – Florida Theatre