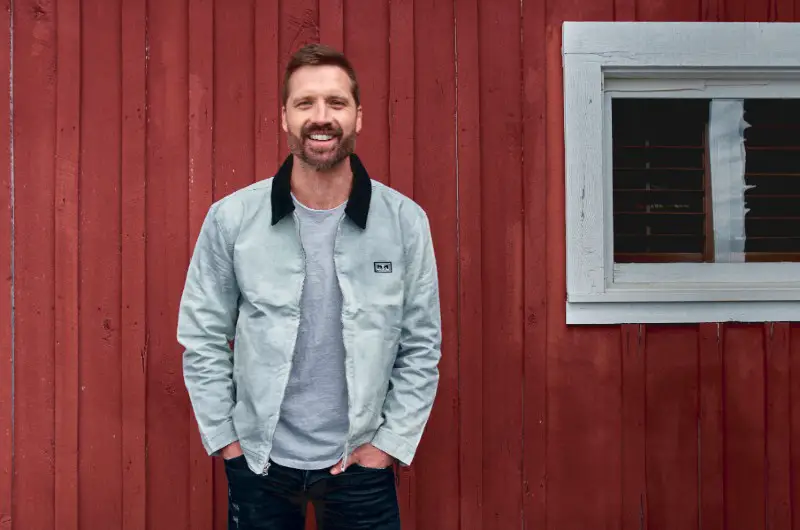 Walker Hayes emerged from 2021 as one of the biggest breakout artists of the year, with his mega-hit, "Fancy Like" — a success story that might have never happened without Shane McAnally. "Fancy Like" followed several other singles Hayes released to radio, including "You Broke Up With Me" and "Trash My Heart," but nothing had the worldwide appeal like "Fancy Like," which became a No. 1 hit, and earned Hayes a Grammy nomination, for Best Country Song.
All of Hayes' successes were hard-fought for the singer, who is tenacious in his work ethic. But it was McAnally — a producer, songwriter and label executive — who gave Hayes the early jump start in his career by signing him to a record deal when everyone, including McAnally, had passed on him. McAnally not only writes with Hayes, but serves as the executive producer on his music. And next to Hayes, there's likely not anyone as passionate about his success as McAnally.
"There's been a lot of happy tears … Seeing that this song is having such a quick start, and he's selling tickets and it's connecting and it's more than just a one-song phenomenon, we're just seeing it in real time," McAnally tells Variety. "I'm such a sentimental person that it doesn't take much for me to get teary-eyed about it. I've said it before, that I wanted it for him worse than I wanted anything for myself, ever. I don't know what it has been about Walker, particularly. We were just meant to be, and I'm just so happy."
McAnally also co-wrote Hayes' current single, "AA" with Hayes and Luke Laird. The song was originally McAnally's idea, but he says it is Hayes who made the song what it was meant to be.
"I think it was more about that concept for the song," McAnally says. "I had had this idea to write a song called 'AA.' I had never heard a song called that. And it's such a strange idea that it would take the right person to write it with and to say it. And Walker is sober, for one — as am I, as is Luke Laird. And when the three of us got together, Walker said something about 'Remember that time you mentioned that title 'AA'? I had an idea about that.'
"He had taken it to a whole 'nother place and made it actually very valuable," he continues. "I think my idea would have been way more of an album cut, like the last cut on a record that nobody ever heard. He had this idea of it being like the Everyman saying, 'We're doing our best here.' And I think the concept is what pointed at it as the next single, because we needed something that was totally different subject matter than "Fancy Like" – but equally as sticky and sing-along-able — that you did not see coming. It felt so different, but not jarring."
Hayes will kick off his The Fancy Like Tour on January 27 in Grand Rapids, Michigan. Find music and tour dates at WalkerHayes.com.